Yeah… Adonit, the company behind all the digital stylus has new goodies for us. Yup, they are iPhone and iPad stylus cases. The iPhone Wallet Case is suitable for all iPhone 6s / 6s plus and 6 / 6 plus. Unclutter your pockets with the iPhone 6 Wallet Case's elastic sleeve that stores cards, currency and accessories such as your Jot stylus. Protection from life's bumps and bruises, Adonit's Wallet Case comes with copper or graphite metallic accents.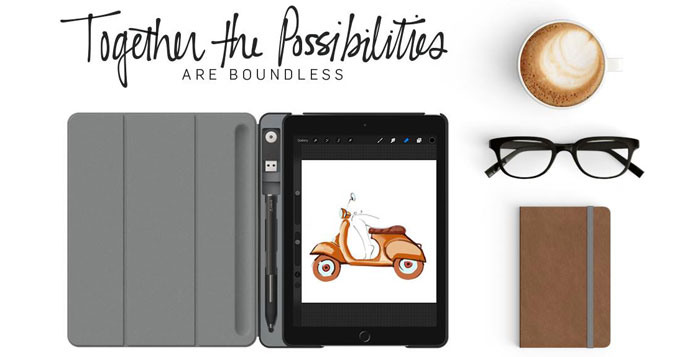 There is iPad Case for iPad Air and Air 2. The iPad Air and iPad Air 2 Case compartments safeguard your Jot Touch, Dash or Script and their USB charger. And the microfiber lined cover magnetically situates upright, lays sideways and closes to put your iPad Air to sleep.
Interested? More information can be found here.