Introduction
Meet Alcatroz latest stylish and budget keyboard and mouse combo – Jelly Bean U2000. USB wired keyboard is loaded with 96 unique rounded soft and silent keys. Those slim and low profile keys are UV coated. As for the mouse, it has 1200 CPI optical sensor. Loaded with responsive and durable switches. How do these budget keyboard and mouse combo perform? Read on to find out.
Special Thanks
This review is possible thanks to below companies. Be sure to check them out…
Alcatroz for this Alcatroz Jelly Bean U2000 Keyboard and Mouse Combo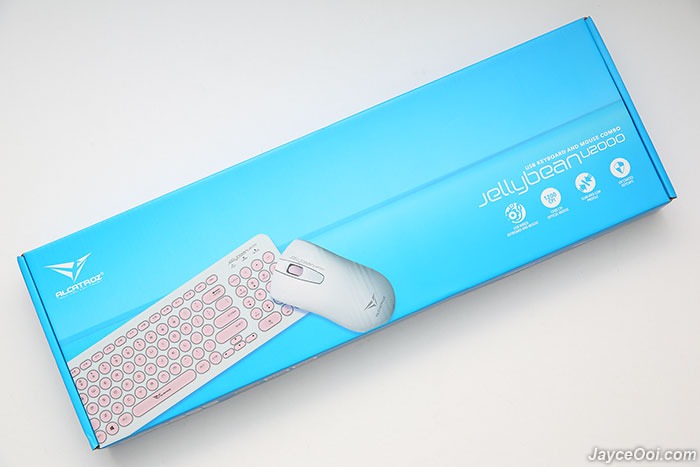 Package Content & Design
There are Jelly Bean U2000 Keyboard and Mouse in the package. That's all. No user manual is needed. Build quality is decent for this budget combo. As you can see, the keyboard has different layout than the usual one. Shorter too. Great for those who have limited deck space. The design is lovely as white / pink colour is suitable for girls. There are other colours to choose from – black, black/red, white and white/green too.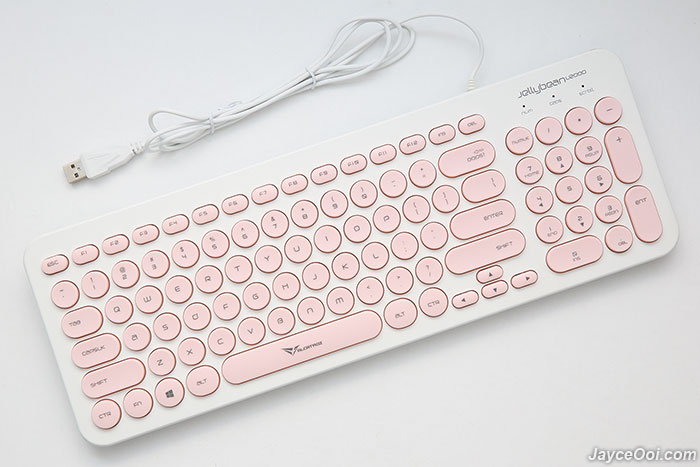 4 anti-skid pads only at the bottom. Stable on normal use. No complaint here. No height adjust here but it's good enough thanks to the bump there.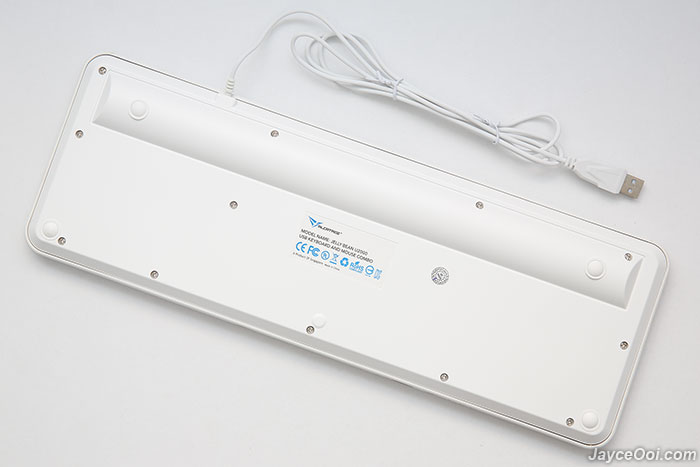 As for mouse, it is in plain white with pink scroll wheel. A very light weight mouse and medium to small in size too. Ergonomic is great for both hand.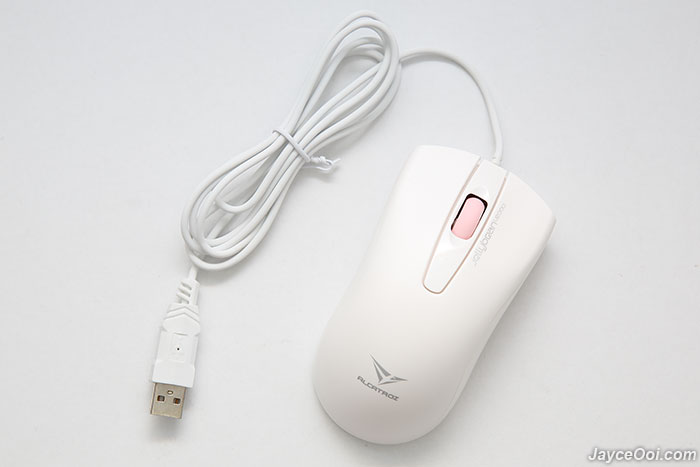 Simple design with optical sensor in the middle. Nice…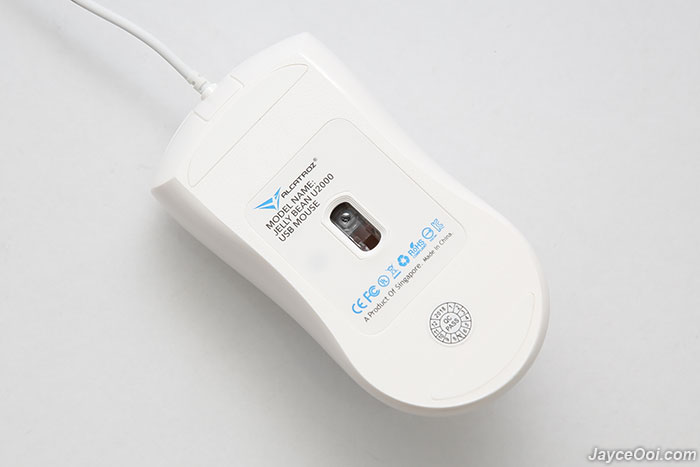 Performance Result
Alcatroz Jelly Bean U2000 keyboard's key strokes are quiet. You won't hear much noise unless you are hitting it really hard. Typing experience is good once you get used to the round keycaps. And there is some learning curves since the insert, delete and direction keys are not in their usual location. Ins and Del are on top right corner now. While others in Fn mode near numpad. Direction keys are a lot smaller than usual. Do take note…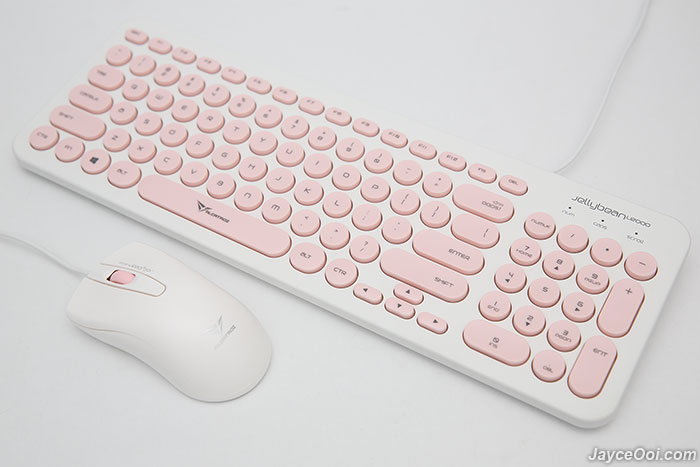 Jelly Bean U2000 mouse is working fine for super budget one. Working correctly on multiple surfaces including slightly shinny and reflective ones. Scroll wheel is good for web browsing. Optical performance is decent for the price range.
Performance Result
Low-profile & silent keys
Decent mouse for the price
Decent build quality
Stylish design
Limitations
Keyboard layout needs time to adapt
Conclusion
Want to own a stylish yet budget keyboard and mouse combo? Check out Alcatroz Jelly Bean U2000 then. Lovely design will surely spice up your life. More information can be found at Alcatroz Website. Buy yours at Lazada.