Introduction
Multicolour backlights, 6 multimedia shortcuts, 104 soft and silent low profile (2mm) chiclet keys… Yup, that's the features from X-Craft Chroma 3000 Keyboard by Alcatroz (previously known as PowerLogic). Enjoy RGB backlights from it like mechanical keyboard? Let's find out…
Special Thanks
This review is possible thanks to below companies. Be sure to check them out…
Features
Multicolour Backlights-Vibrant full spectrum backlighting
Six shortcut keys for easy controls
Keyboard Backlight key – ON/OFF keyboard backlighting
104 Soft and silent low profile (2mm) chiclet keys
Fast actuation and low profile enables fast movements across the keyboard
Quality and reliable soft-touch membrane keys
UV coated low profile keypads – Provides longer durability of the keypad lettering when compared with conventional silkscreen keyboards.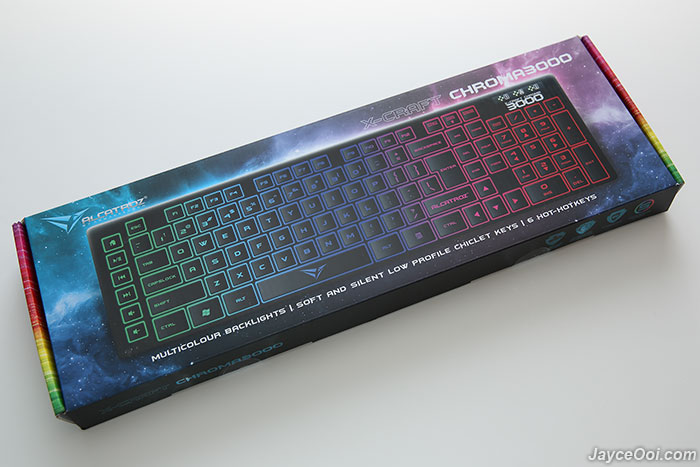 Package Content & Design
There is Alcatroz X-Craft Chroma 3000 in the package. That's it. No user manual and driver CD here. You can get some information at the packaging box. The build quality is decent. Solid plastic housing and nice UV coated 2mm low profile keypads. As for layout, it is not US type that usually found here. Mac UK keyboard layout (almost) is the one. And some keys placements have changed as well to make this keyboard shorter than usual one even with additional multimedia shortcut keys included.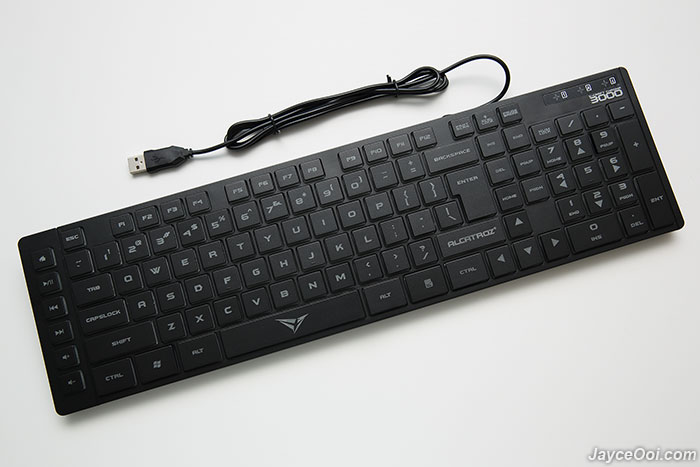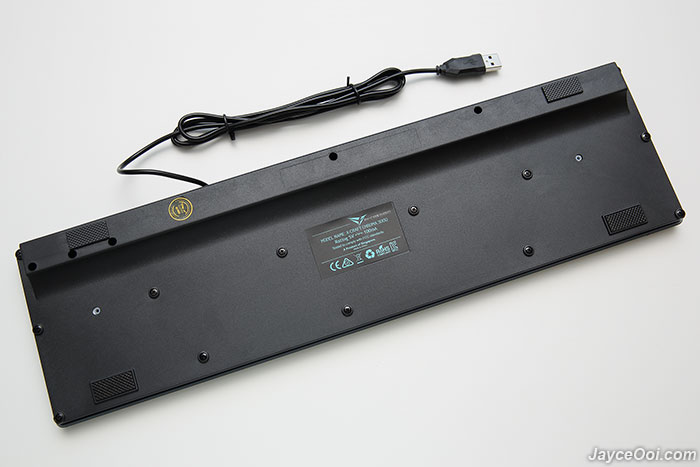 You can find 4 anti-skid pads at the lower part of the keyboard. But no keyboard legs for height adjustment. There are 2 openings like liquid drain are located there too. Not sure it supports spill-proof for liquids as official website did not mention it at all.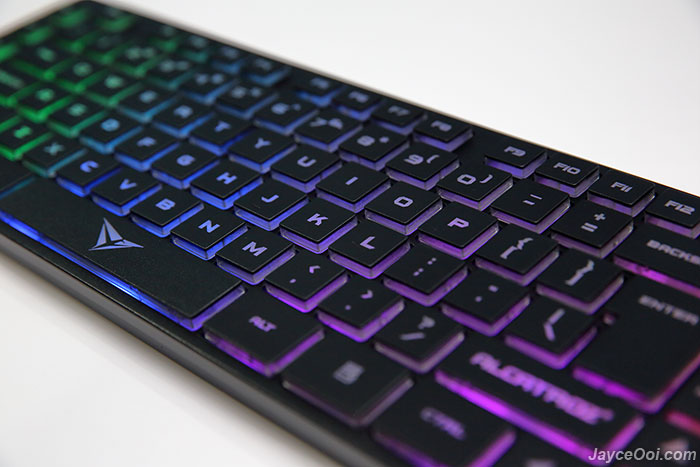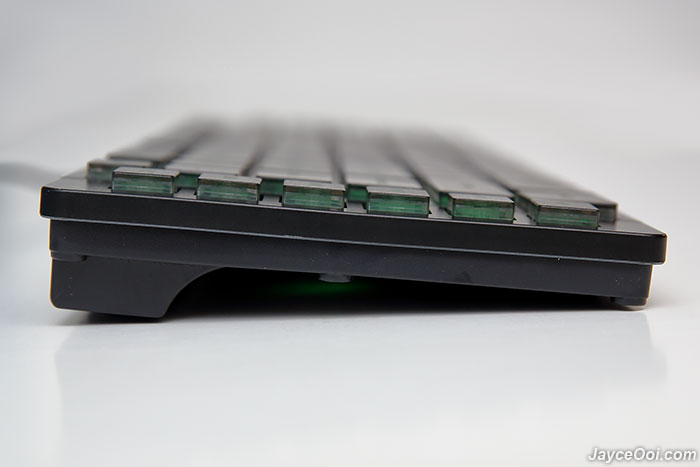 Specifications
Keyboard interface: USB
Keyboard keys: 104 + 6
Keyboard cable length: 1.4m
Performance Result
Colourful multicolour backlights indeed. However, it is not turned on when plugged in. You need to press scroll key to toggle backlight on yourself (and off). As usual, it looks just like a RGB mechanical gaming keyboard. However, it does not have individual LED light therefore the lights do not have any animation or effect just like Armaggeddon Swiftspectra AK-333s. No brightness control too. Colours stay at the same place – green on the left part, blue follow by magenta in the middle and red on the right side. Surely have the feel of a RGB keyboard at first glance. And look great at dark environment with all its illuminated character keys and backlit keycap sides.
No software driver is needed to use X-Craft Chroma 3000. Plug and play will do. Key strokes are quiet. Silent and quieter than most of my other membrane keyboards. Tactile feedback is good too. And no issue to type fast with its low profile keycaps once you get used to the layout. By the way, the left shift key is slightly longer than usual one. So all the keys beside it are moved toward right a bit then. Learning curve to use this keyboard is there I must say.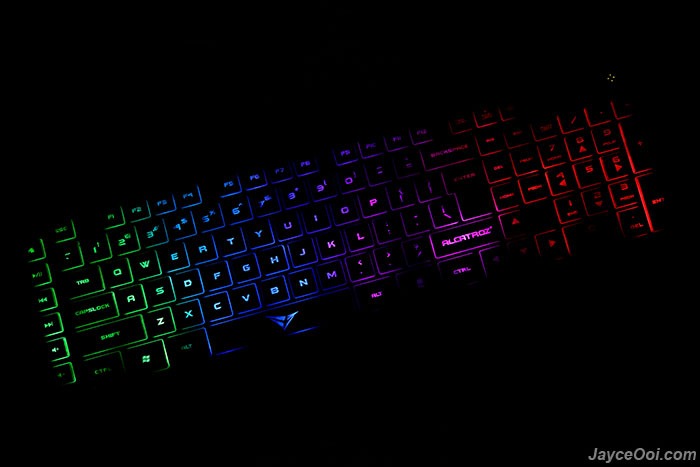 As expected, this budget keyboard does not support anti-ghosting gaming feature. So gamers do take note…
Advantages
Illuminated character keys
Colourful backlights
Low-profile chiclet keys
6 dedicated multimedia keys
Quiet key stroke
Solid build quality
2 years warranty
Limitations
Height not adjustable
Learning curve to use is there
Conclusion
Alcatroz X-Craft Chroma 3000 Keyboard is another nice and colourful chiclet keyboard that you can try. Loaded with Mac UK keyboard layout and 6 multimedia keys. And enjoy quiet key stroke and solid build quality too. Interested? Visit Alcatroz Website for more information.