Introduction
Hey guys, check out my latest 2.1 gaming headsets with chromatic LED light effects. Yup, Alcatroz X-Craft HP1000 is the one. It's part of X-Craft HP series by Alcatroz. It's loaded with clear audio for gaming, high sensitive microphone and extra bass. And of course, the colourful LED effects that you cannot miss. How does it sound and perform? Read on to find out…
Special Thanks
This review is possible thanks to below companies. Be sure to check them out…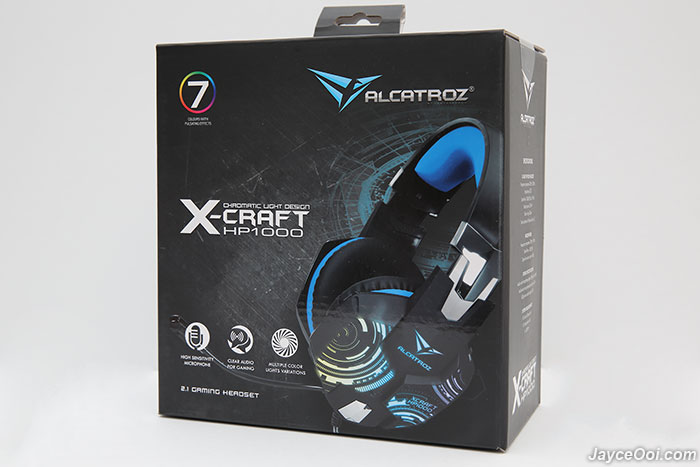 Package Content & Design
Alcatroz X-Craft HP1000 is the only stuff in the package. That's it. All the information like features and specifications are located at the packaging. As for build quality, it is okay as a budget headset with plastic housing. It is a large headsets with big ear cup by the way. However, it is light in weight so no worry. For your information, the ear cup is matte and soft rubber UV coated. Yes, nice to hold and see with the LED lights. Height is adjustable. Same apply to the microphone too. By the way, there are built-in volume control and on/off switch for mic. The 2.2m long cable is braided and comes with audio, mic connectors and USB port. As usual, do check out below photos for details.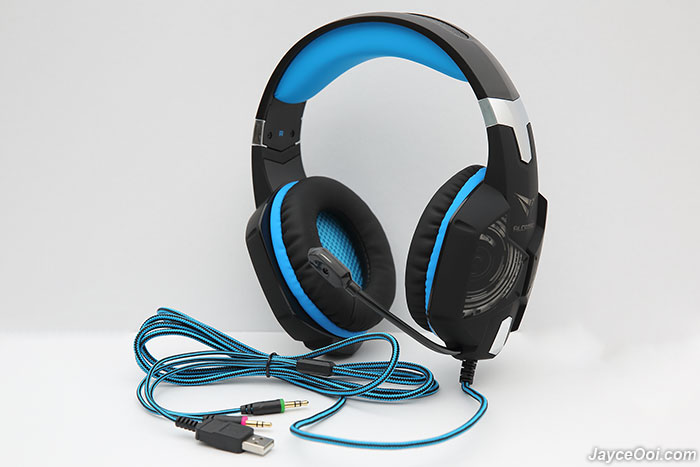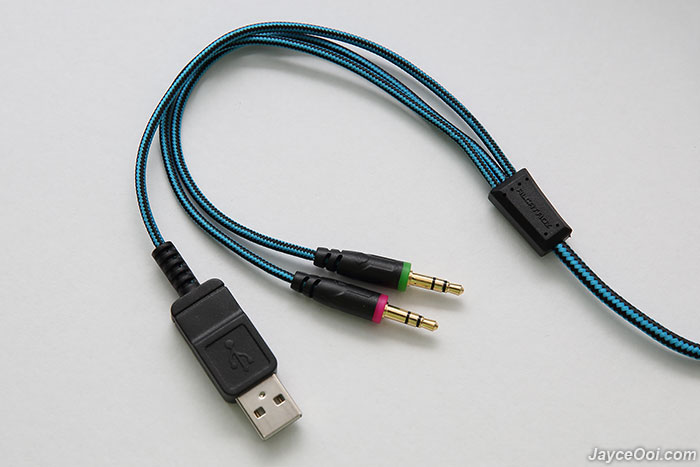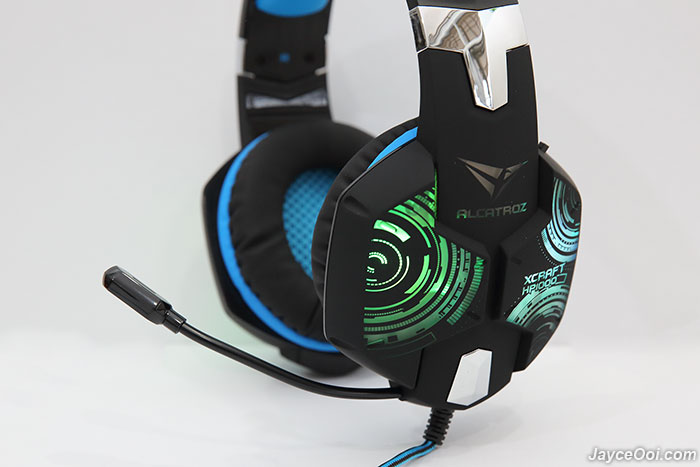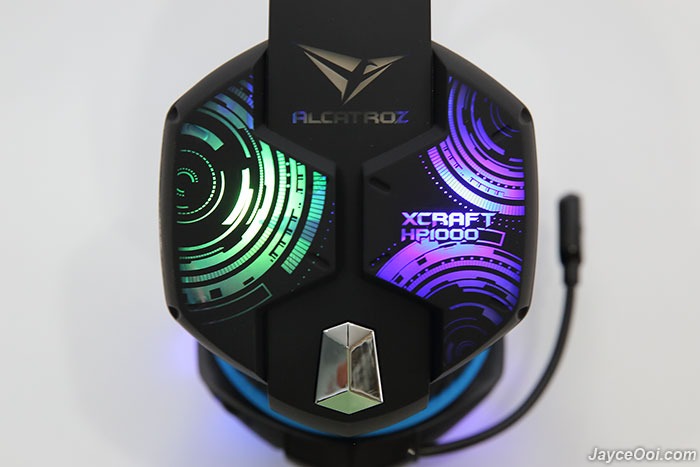 Fit, Comfort & Isolation
Fit is great with adjustable height. Comfort to wear for long hour thanks to the thick and soft headband. And the big soft ear cups help too. Score very well in fit and comfort departments no doubt. However, it performs so so in isolation test as over the ear headphones. Average at best as you can hear environment noises here.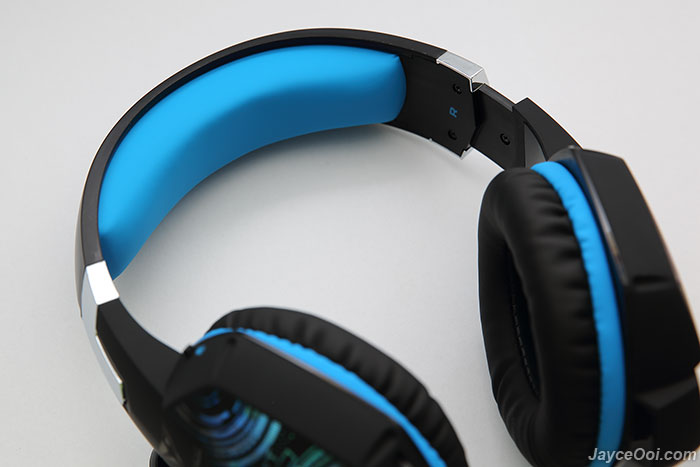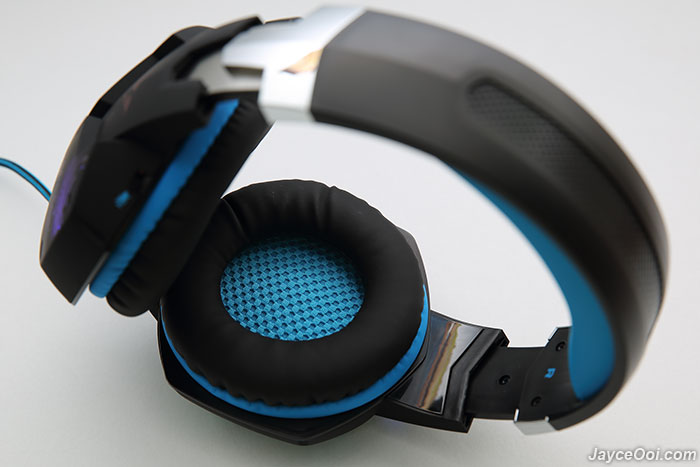 Performance Result
Warm sound signature is what you will get. Yes, more bass than treble for sure. This is great for those who prefer extra bass on their games and music. And it is easy to drive with 32 Ohm impedance only. Even your motherboard built-in sound chip can support it with ease. And the long cable is more than enough to connect to the desktop that located on the floor. That's great. And don't forget the colourful and lovely LED lights that attract your friends and family…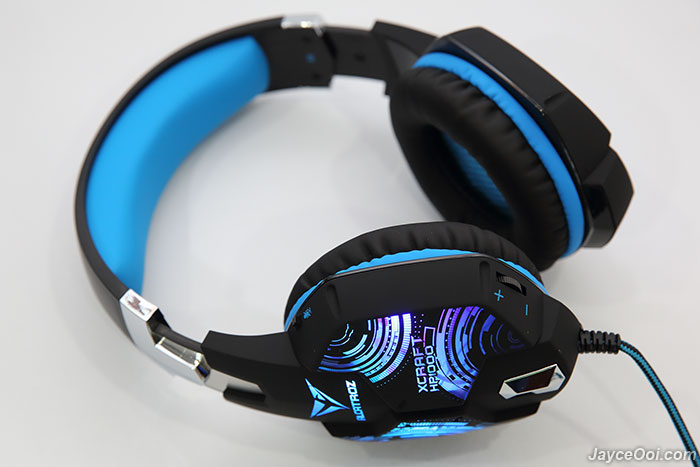 As for the adjustable mic, it is great. Others can hear my voice loud and clear. As usual, just configure mic sensitivity on sound driver settings to get the best result.
Advantages
Extra bass
Long cable
High sensitivity adjustable mic
Built-in volume control
Lovely LED light effects
Limitations
Conclusion
Alcatroz X-Craft HP1000 is a comfort gaming headsets to wear for long hour no doubt. Enjoy extra bass and sensitivity adjustable mic on all your games. Don't forget the cool LED light effects too. Interested? Do check out Alcatroz Website for more information.