Introduction
Hey guys, check out my latest budget yet colourful multimedia keyboard and mouse combo from Alcatroz. Xplorer 7730 LFX is the one. Keyboard is loaded with 9 colours LED lights, slim and low-profiles 104 square keypads with soft and silent keystrokes. 7 colours LED lights for the 1200CPI mouse. How do they perform? Let's find out together…
Special Thanks
This review is possible thanks to below companies. Be sure to check them out…
Alcatroz for this Alcatroz Xplorer 7730 LFX Keyboard and Mouse Combo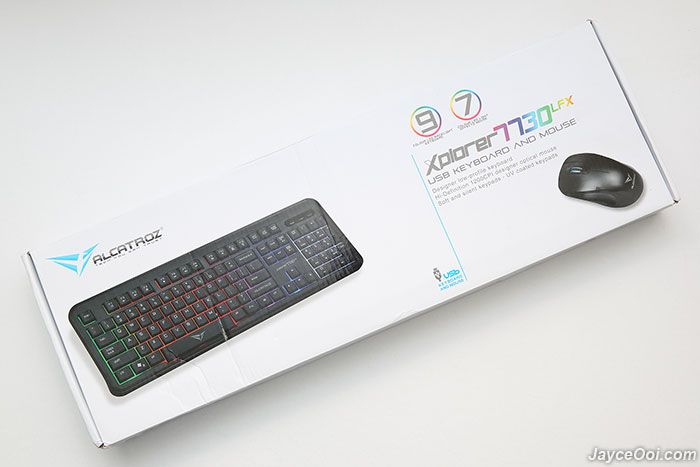 Package Content & Design
There are Xplorer 7730 LFX Keyboard and Mouse in the package. That's all. No user manual can be found. Build quality is okay for this budget combo. No complaint here. As for keyboard, the keycaps are UV coated. And using quality and reliable soft touch membrane keys. Slim and low-profiles to give unique typing experience.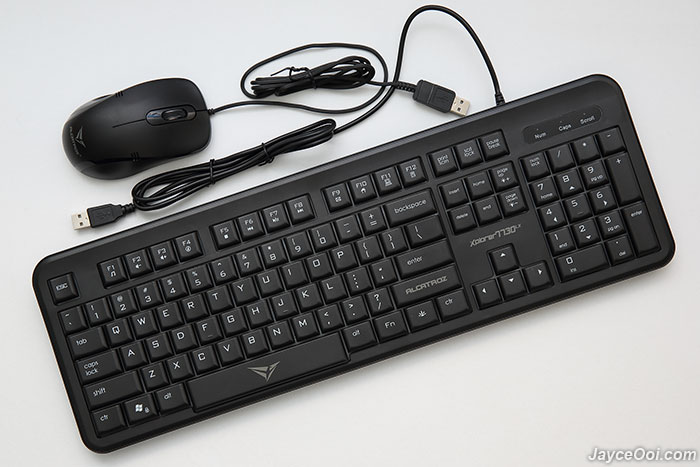 However, it comes with 2 anti-skid pads only at the bottom. Stable on normal use. But not so when you lift up the keyboard legs. By the way, if you look closely, you can find there are 3 openings as liquid drain there. But I didn't find any spill-proof feature on their website. So no water test here…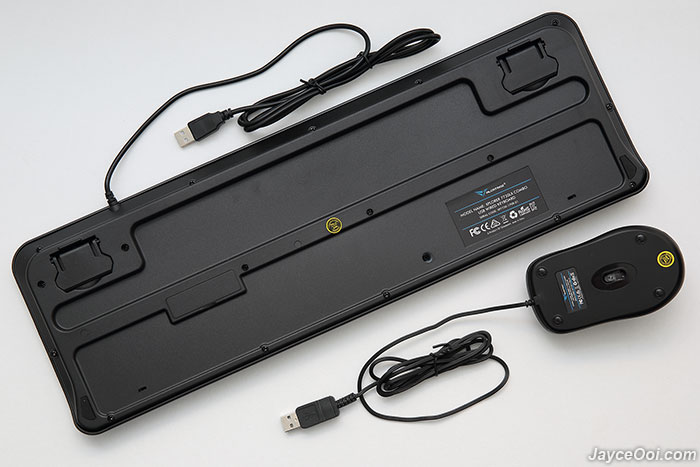 As for the mouse, it is light weight small mouse. Ergonomic is great for right-handed.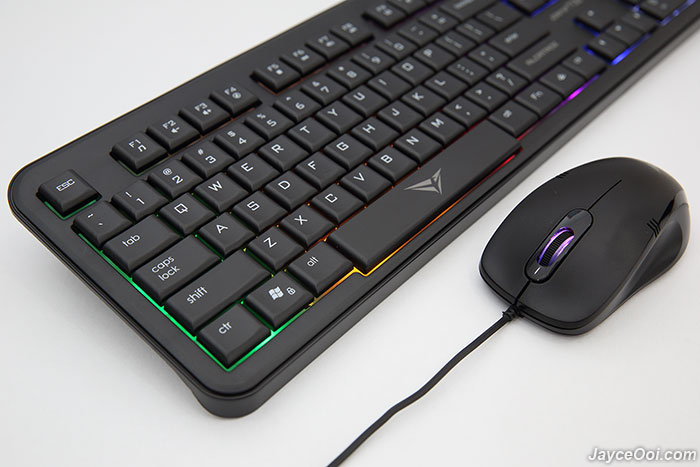 Performance Result
Alcatroz Xplorer 7730 LFX Keyboard's key strokes are quiet. Not dead silent totally but definitely quieter than other membrane keyboards that I have tested. Tactile feedback is decent as well. But out of my surprise, this budget keyboard can be a gaming keyboard too. It does not support full N-Key Rollover NKRO anti-ghosting like mechanical keyboard but support part of the gaming cluster. Yes, you can press 4 all the direction keys and QWEASDZXC keys together. More than enough for gaming. In addition, it supports Windows key lock that a must have for all gamers out there.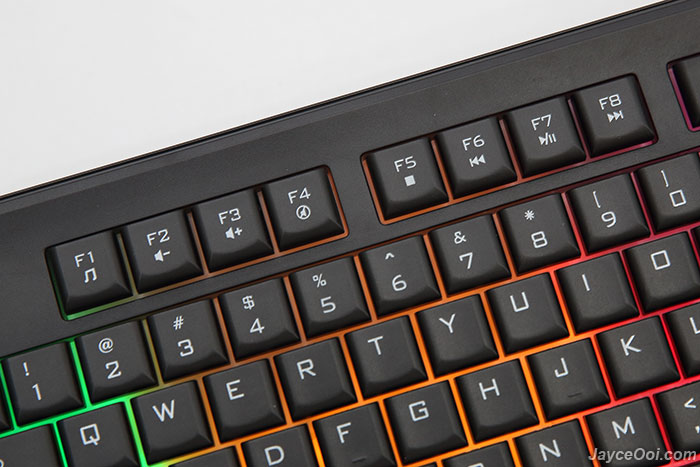 For casual usage, it has 12 multimedia function keys. Control volume, media playback and launching shortcut like calculator with ease. As for the LED lighting effects, there are 9 of them. Just use Fn + number keys to select. 2 brightness levels and animation speeds. Or turn off totally. Too bad that keyboard's keys are not illuminated. So you can't see them at dark environment.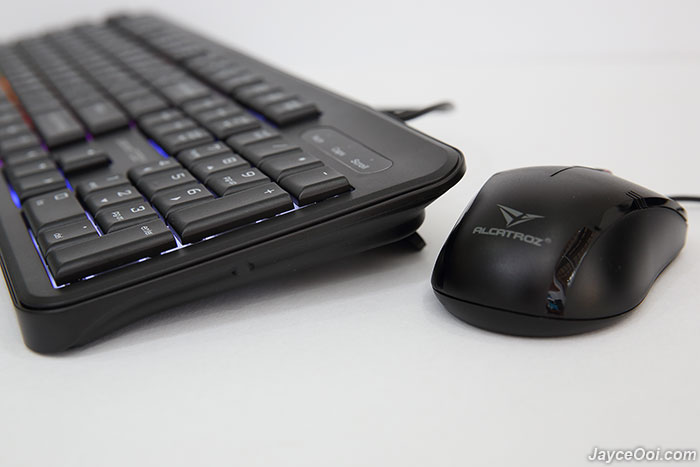 Alcatroz Xplorer 7730 LFX Mouse performs well as a fixed 1200 CPI mouse. Plug and play without any customization including the LED light. It is working correctly on multiple surfaces including slightly shinny and reflective ones. Scroll wheel is good for both gaming and web browsing. Optical performance is good for the price range.
Advantages
Colourful backlights
Low-profile & silent keys
12 multimedia shortcut keys
Windows key lock
Decent build quality
Limitations
Keyboard can't use at dark environment as keys are not illuminated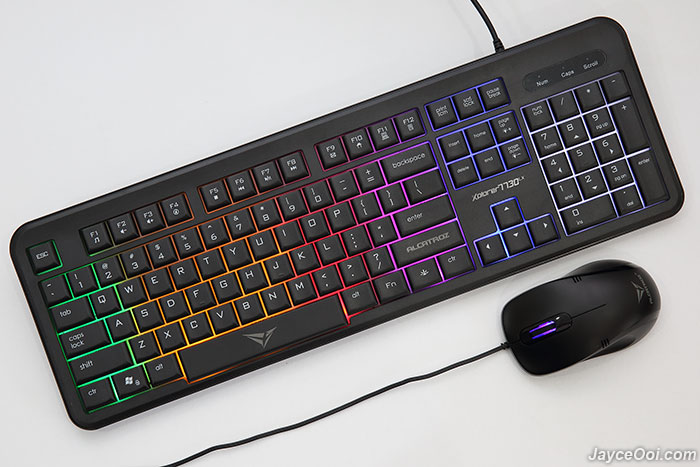 Conclusion
Want a colourful budget keyboard and mouse combo? Be sure to check out Alcatroz Xplorer 7730 LFX. Performs well in both gaming and daily use. More information can be found at Alcatroz Website.