Introduction
Alcatroz Xplorer GO 300BT is another budget wireless keyboard that I own. It is pretty much like Xplorer GO 100BT. Ultra-slim and portable as main selling points. Loaded with 78 UV coated chiclet keycaps which are extremely durable, rated at up to 5 million keystrokes too. How does it perform compare to 100BT? Read this review to find out…
Special Thanks
This review is possible thanks to below companies. Be sure to check them out…
Package Content & Design
As usual, there are Xplorer GO 300BT, 2 AAA batteries and user manual in the package. 2 colours to choose as well – black and white. Be sure to go through the user manual to get started.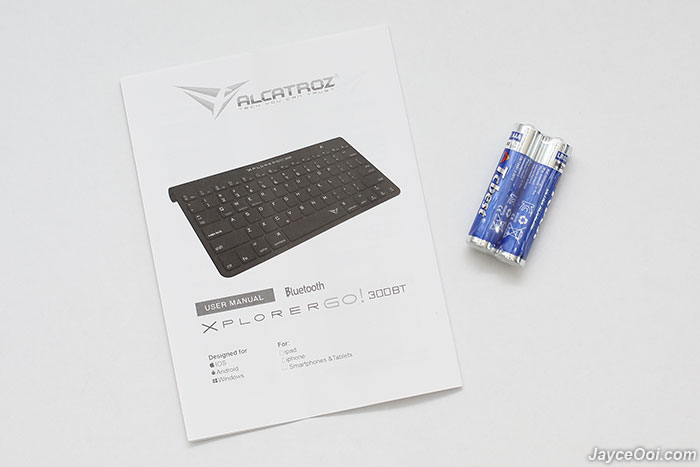 Xplorer GO 300BT build quality is great for its price too. Again decent ABS plastic for housing. Still loaded with full-size keyboard layout without numpad and insert, home and etc keys. Slightly taller than 100BT while still ultra compact in size. Finally, all the keys are UV coated to ensure longer durability as well.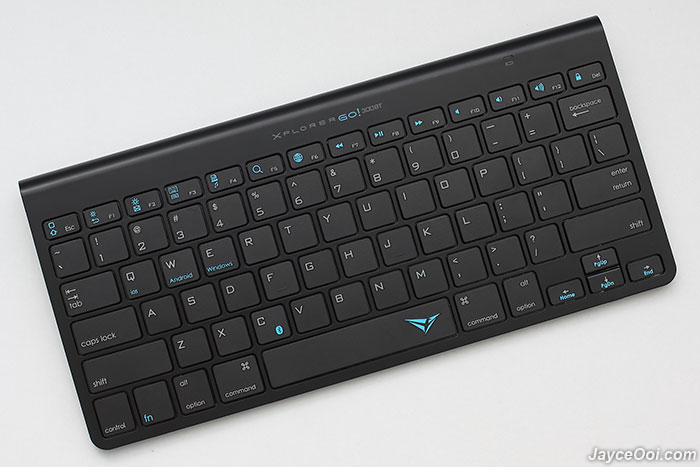 4 small anti-skid pads at bottom to keep keyboard from slipping away. Yes, those pads do their job well. There is a 2 AAA batteries slot too. However, no power on / off switch can be found here. Basically, Xplorer GO 300BT is turned on once you put in the batteries. Err…
Same typing experience as typing on laptop's keyboard even without height adjustment. As usual, it is loaded with low profile keycaps too.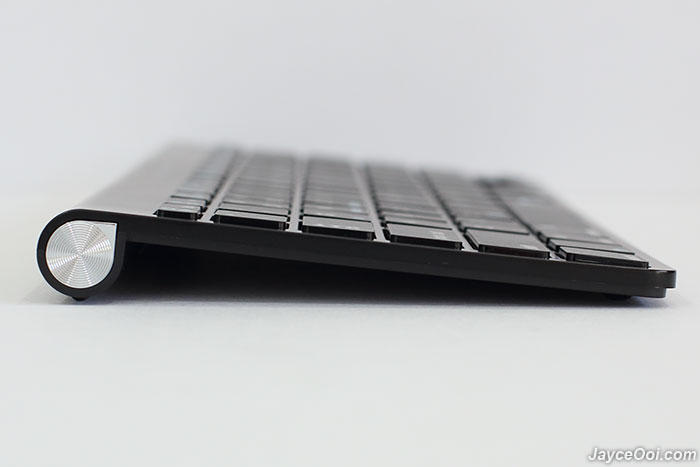 Performance Result
Alcatroz Xplorer GO 300BT has outstanding Bluetooth range too. Yes, you can use it up to 10m without obstacles easily. Rest assure that you are well connected when walking within the same room. Again, the response is as quickly as a wired keyboard. No Multi-Pairing function which I hope for. And no caps lock indicator here too.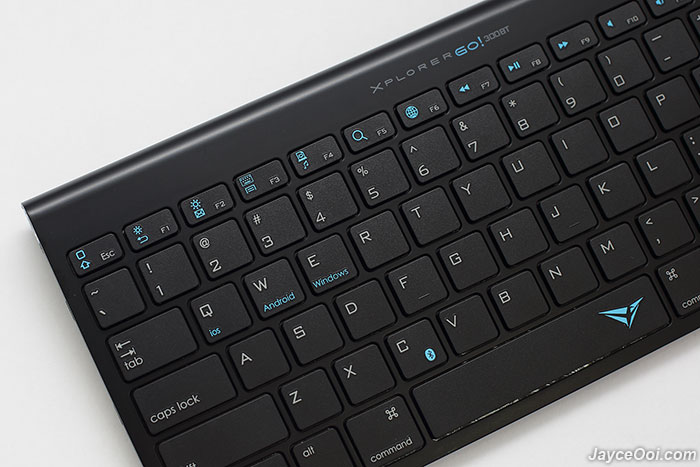 As usual, Xplorer GO 300BT supports iOS, Android and Windows. And Fn function keys have different function when switch among them. Again, these shortcut functions are great addition to speed up your daily task. No battery life testing too. Can't finish using the bundled batteries on daily casual usage. Based on specs, it can last around 120 days on standby mode. And up to 80 hours on usage. Just change the batteries when ran out will do.
Yeah… Typing experience is great for this budget membrane keyboard. All thanks to full size keyboard layout. Rest assure that you can type as fast as you used to. Shorter travel distance due to low profiles keycaps. Soft and silent too. Overall, it is great to use Xplorer GO 300BT with tablet, smartphone and desktop PC.
Advantages
Useful shortcut & multimedia function keys
Superior Bluetooth range
Great build quality
Ultra-slim & portable
2 years warranty
Limitations
No power on / off switch
No caps lock indicator
Conclusion
Yes, Xplorer GO 300BT is another solid and portable keyboard from Alcatroz. A great companion for your tablet and smartphone no doubt. Come with worry free with 2 years warranty too. Interested? Do visit Alcatroz Website for more information. Buy yours at Lazada.