Introduction
Travelling soon? I have a USB wall charger to introduce you. Yes, aLLreLi 34W / 6.8A 4-Port USB Wall Charger with interchangeable US, AU, UK & EU international plugs will ease your travel then. No matter where you go, there is a plug that suit you. And it is loaded with max 6.8A output which charges iPad Air & iPad 4 Mini (2 x 2.4A) and Android devices (2 x 1A) simultaneously at full speed. Sound great? Read on to find out more…
Features
Full Speed for everyone
Super Portable Design
Perfect for Travel
Wide Range of Compatibility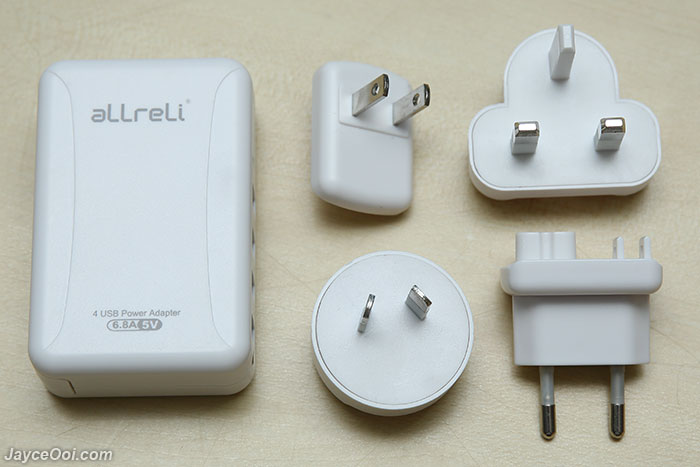 Package Content & Design
There are aLLreLi Quad-Port USB Charger and 4 international plugs (US, AU, UK & EU) in the package. Hmm… There should be an user manual but seem like mine is missing. Anyway, I don't need a guide to use this simple and easy to use charger. aLLreLi Quad-Port USB Charger build quality is decent. You can find 4 USB ports and blue LED light in the front. Two 2.4A ports at bottom while another two 1A ports on top. 2.4A ports are designed for iOS devices like iPad but also charge many other devices at full speed. At back, there are power input, lock that hold interchangeable plug and release switch. Finally, it is compact in size and easily to store in your luggage for travel.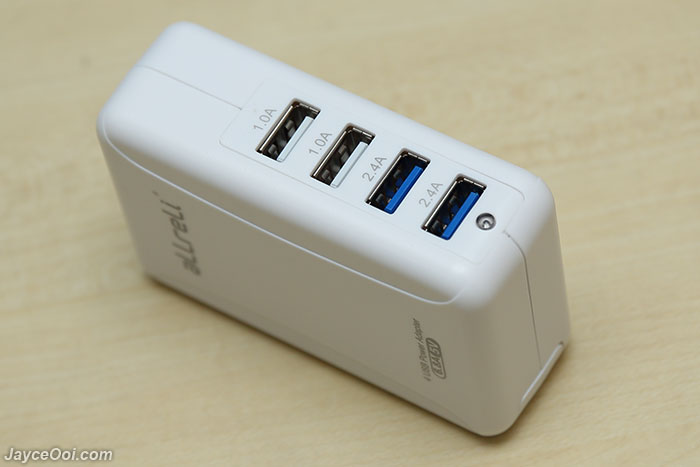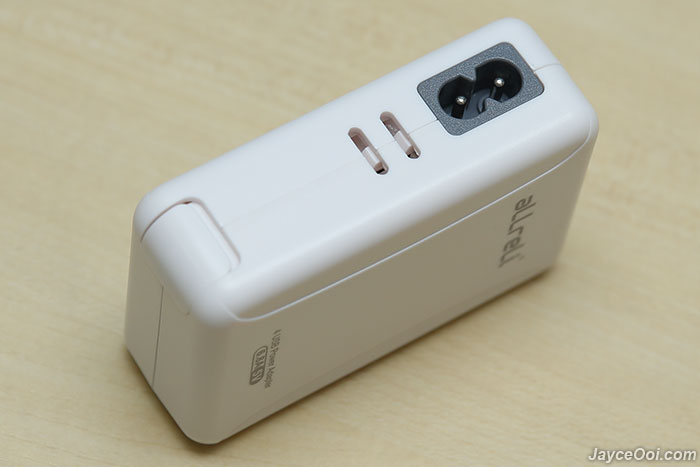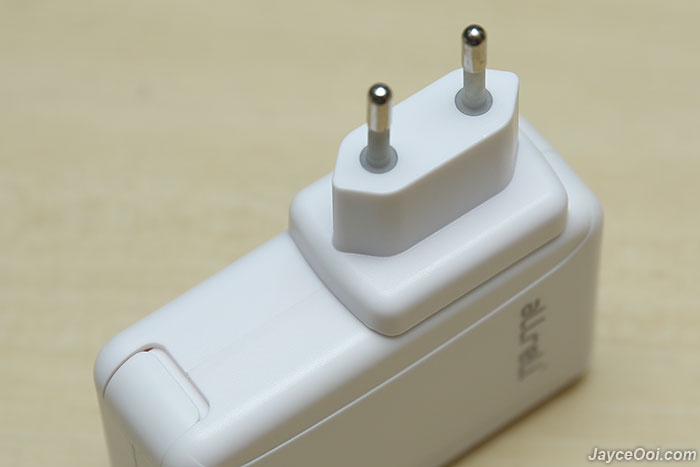 Performance Result
aLLreLi Quad-Port USB Charger is equipped with dual voltage technology and comes with four plug adapters. And this make it possible to charge your devices no matter smartphone or tablet anywhere in the world. Yes, its smart IC will detect what you've plugged in and charge the device at the fastest possible rate. In addition, it has overheat, overcharging and over-current protection too. By the way, its USB port output is also clean and noise free. You can listen to your Bluetooth speaker while charging it at the same time. Yup, no humming sound can be heard here.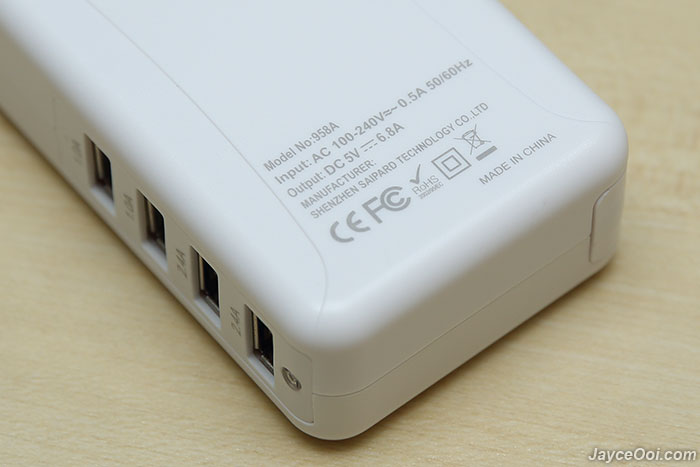 Yeah… I am getting maximum charging speed on all my devices. I plugged in iPad 3, Galaxy S4, Galaxy Note 3 and Onda V820w which require around 7A current all together. aLLreLi Quad-Port USB Charger is still able to provide fastest charging speed to all of them. By the way, it warms up when charging 2 devices simultaneously. Hotter when all ports are being used and supplying maximum 6.8A. Should you worry? Nope, because it meets CE, RoHS and UL certification requirements to give you peace of mind. And the 1A port does provide more than 1A current when I plug in Android tablet. But no iPad love.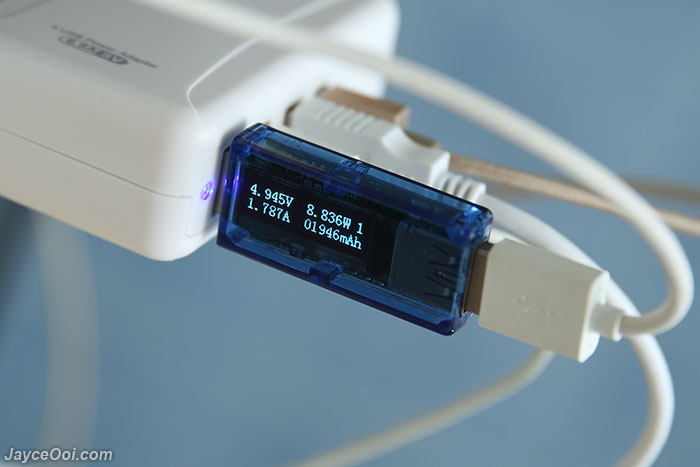 Advantages
Support worldwide power sockets
Charge 4 devices at the same time
Overheat, overcharging & over-current protection
Portable & lightweight
Limitations
Heat up when fully loaded
Conclusion
Travel around the world a lot? Give aLLreLi 34W / 6.8A 4-Port USB Wall Charger a try. It will surely ease your travel with 4 interchangeable international plugs. Besides, you can also use it charge up to 4 devices simultaneously. More information can be found at aLLreLi Website. And grab your here.
Note – there is promotion on going now. Use this code to get 30% discount – JBBENSHR. Offers up to 18 March 2016.