Introduction
Hey guys, check out my latest wireless keyboard. It is aLLreLi KA150G Wireless Keyboard with 18 multimedia function keys. It comes with full-size layout with number pad and loaded with ultra-slim chocolaty keycaps. Furthermore, it has unique structure design that easy to clean. Interested? Read on to find out more…
Features
A new unique structure design, easy to disassemble for cleaning
18 multimedia function keys, convenient and efficient to use
Fashionable ultra-slim chocolaty keycaps, wide palm rest, feel more comfortable
Low voltage alarm design, low power consumption, energy conservation and environmental protection
Zero delay 2.4G wireless radio frequency technology, 10M effective distance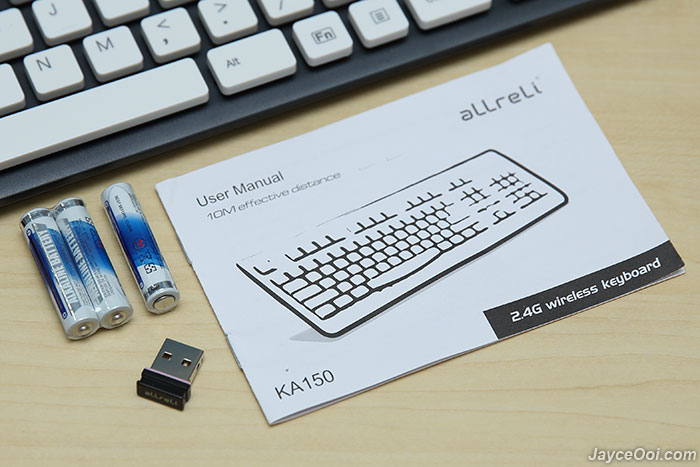 Package Content & Design
There is aLLreLi KA150G wireless keyboard, USB receiver, 3 AAA batteries and user manual in the package. aLLreLi KA150G has decent build quality. It has full-size layout with number pad yet still compact in size. In addition, the keycaps are low in profile. They are easily clean and its design does not attract dust like other normal keyboard. There is battery LED indicator on top right corner. But nothing for num, caps and scroll locks. At back, you can find an AAA battery slot, 2 small anti-skid pads and 2 keyboard legs. Hmm… No place to keep the tiny USB receiver. So make sure that you keep it properly. And no power on/off button as well.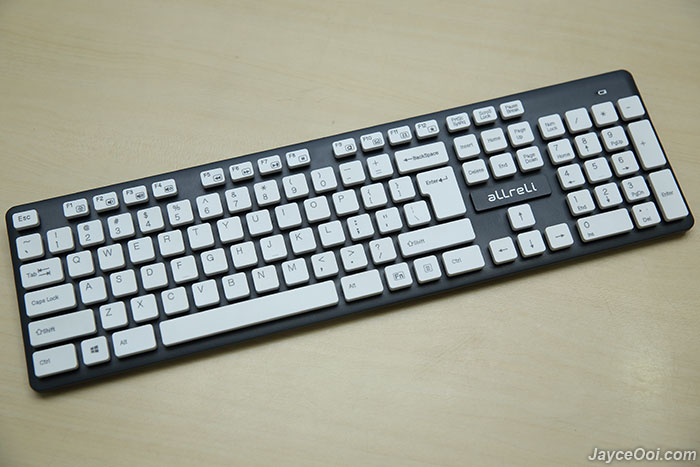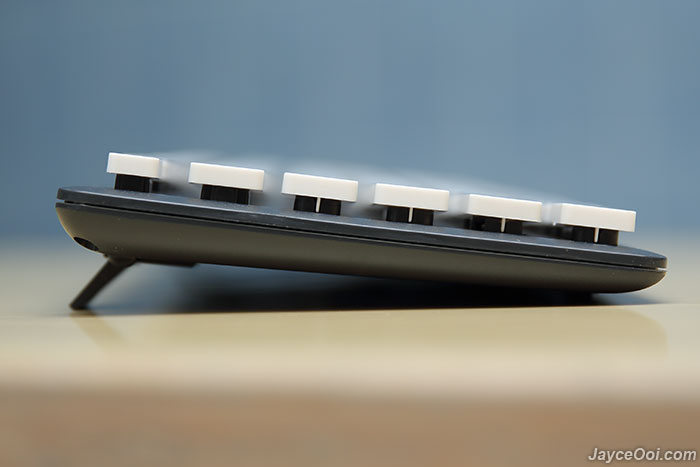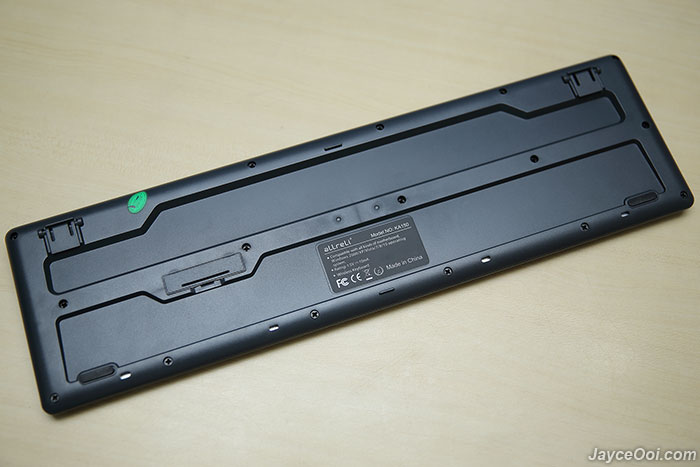 Performance Result
No driver is needed in order to use aLLreLi KA150G wireless keyboard. Just plug and play will do. And its Wi-Fi coverage is great. Yes, I have no problem to type at kitchen back of the house or at front living room while my Windows PC at center of them. Surely passes 10m with walls and obstacles test. Rest assures that you can use it on big sofa while connected to your smart TV or set-top box. And there is virtually no delay on keyboard input at all. Yes, it responds just as quickly as a wired keyboard. In addition, I still able to maintain to type the same way as I do usually. And almost as fast as I do (still need to time to adapt the low profile keycaps). No missing input also. What you type is what you will get!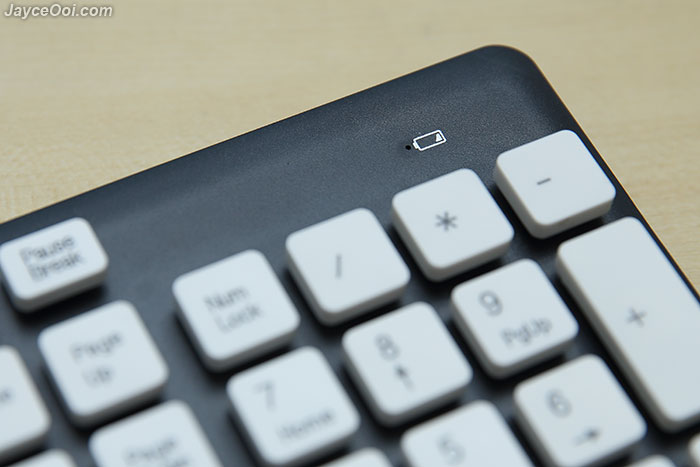 How is the battery life? So far I still did not finish using up the first bundled battery after use it for days casually. And no worry because the low battery LED indicator will start flashing when battery is low. Yup, not seeing it yet for the moment thanks to power conservation ability.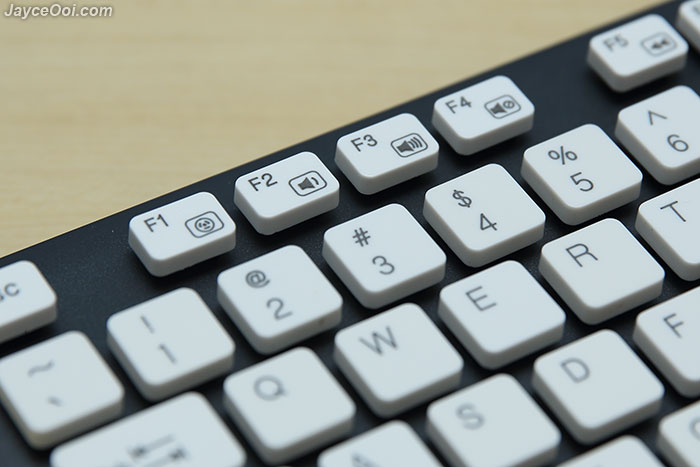 Where got 18 multimedia function keys? I found 12 only. Hmmm… There is no documentation about them. Actually, you don't need one because you will know it at the end by trying out one by one. Yes, every function keys are working except the last one. Nothing show up and I have no idea what it that for. Anyway, I know something that is related to 18. Yes, aLLreLi offers 18 months warranty for KA150G. That I know for sure…
Advantages
Full-size layout with number pad
12 multimedia function keys
Wide wireless coverage
Slim profile
Easy to clean
18 months warranty
Limitations
No LED indicators
No slot to keep USB receiver
Conclusion
Looking for a budget wireless keyboard? Give aLLreLi KA150G a try. It has solid performance and wide wireless coverage. Loaded with full-size layout with number pad and easy to clean too. You can find more information at aLLreLi Website. And grab your here.
Note – there is promotion on going now. Use this code to get 30% discount – MMJPNQNK. Offers up to 24 March 2016.