Looking for certain product price and lazy to type? Here you are ~ AmazonIt! You can scan a product's UPC or EAN barcode, and see its Amazon.com price and ratings. It will also show you if the price of an item has changed since it was last updated.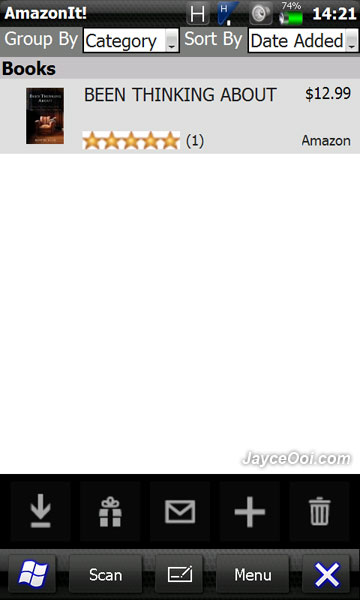 How AmazonIt! Works
AmazonIt! uses a converted version of the java library Zxing to detect barcodes. It then uses Amazon's Product Advertising API in order to retrieve product information.
Finally, AmazonIt! v1.11 is working well on my HTC HD2. The previous version 1 cannot take screen shot with HTC HD2 camera. You can try out yourself. Note – Internet connection is required to use it.
Download AmazonIt! v1.11 here.