Introduction
"Dear, can you help me to turn on air conditioner?", "Sure, let me use Ambi Climate app to switch it on"… Yes, we are able to do so while driving home from Penang to Sungai Petani (which take around 1 hour) after day long shopping. And wish to have bedroom temperature cool enough for my already sleeping 3 years old boy. Thanks to Ambi Climate, my little angel can continue to sleep without interrupted by warm room temperature. Yup, access and control aircon, right from smartphone is one of the features of Ambi Climate – the smart aircon controller by Ambi Labs. And it does not just simply provide temperature control but will automatically adjust it based on factors such as humidity, sunlight, outdoor weather, your own metabolic changes and even lifestyle patterns. Last but not least, improving your comfort and saving energy consumption. Sound great? Read this review to find out its actual performance…
Specifications
Wi-Fi: 802.11b, 802.11g, and 802.11n @ 2.4GHz
Dimensions: 10.5 x 5.2 x 8.8 cm
Weight: 150 Grams
Power: 5V DC, 1.0A via micro USB power cable
Transmission: 7 infrared transmitters (for AC connection)
Bluetooth: 4.0 Low Energy, for iBeacon/micro-location
LEDs: Three front-faced LEDs, for Wi-Fi Connectivity, Ambi Motion Sensor, and Ambi Cloud Connection
Setup: Broadband internet connection, WiFi, Available power outlet
iOS: iOS 8 or later (Compatible with iPad touch, iPhone and iPad)
Android: Android 4.1 or later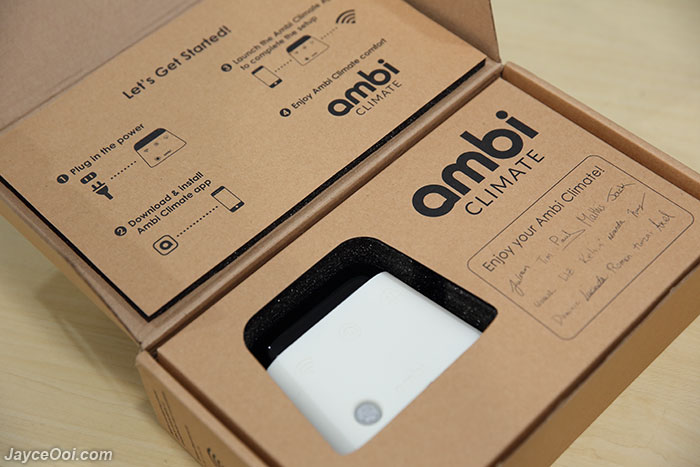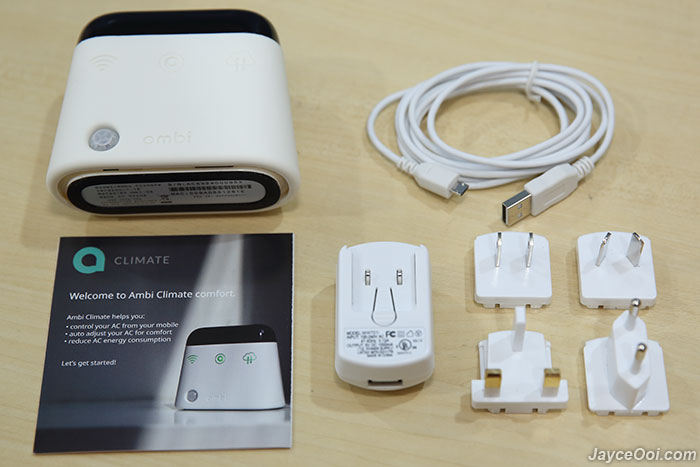 Package Content & Design
In the environment friendly package, you can find the smart aircon add-on itself, all-in-one universal AC power plug adapter (AU, UK, US, EU, NZ), USB power cable and user manual. Ambi Climate uses quality plastic as body. There are 6 intelligent sensors inside to gather data about the environment, including factors like humidity, sunlight and daily lifestyle patterns. And it also pulls data from local weather service through their cloud server to understand how your outdoor conditions change. There are 3 green LED lights to provide connection status of Wi-Fi, cloud server and Ambi Climate itself in front. And motion sensor at lower left. At back, there are USB plug (which can charge your mobile devices), micro USB power supply and reset button. You can find your device info like S/N, MAC address at bottom. Oh before I forget, the brightness of LED lights is auto adjustable based on environment lighting. So you will get a very dim light at dark bedroom.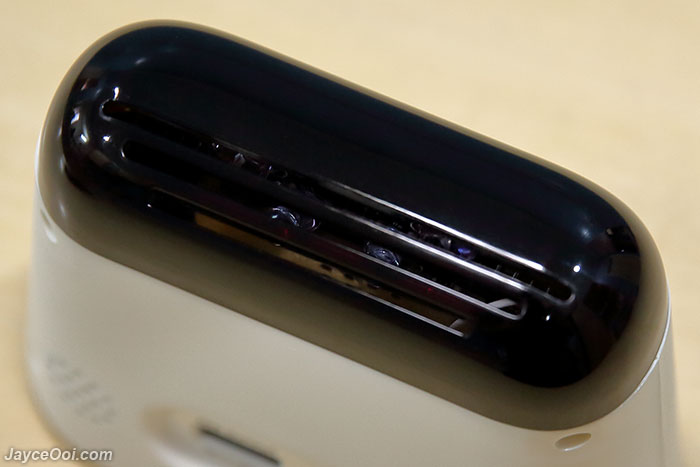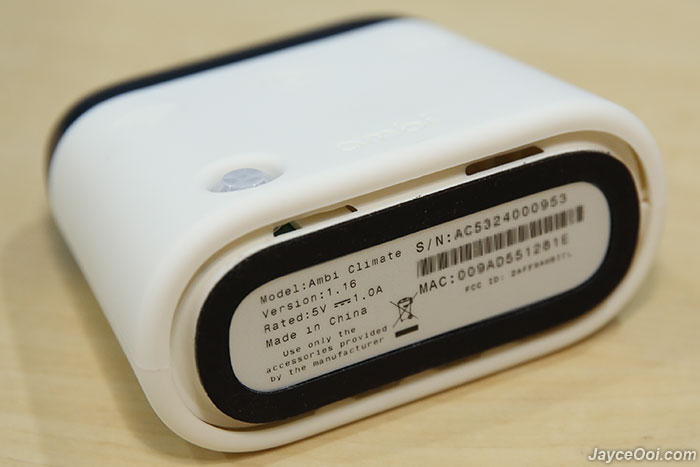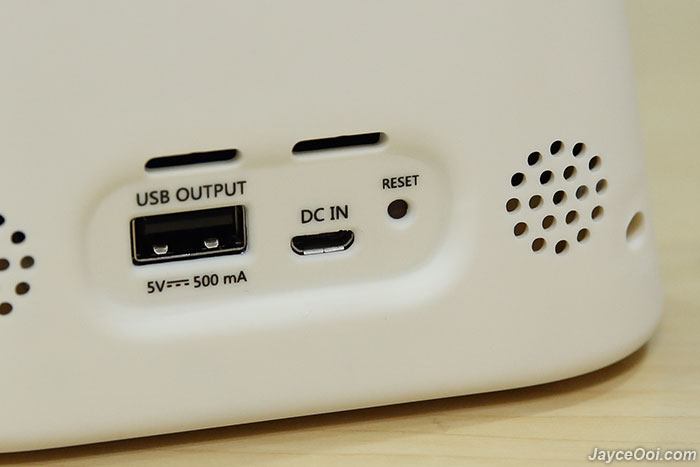 Installation
The installation process is pretty simple. Yup, it's fast and easy. It just took me less than 10 minutes to do so. First of all, download Ambi Climate mobile application from Android Play Store or iOS App Store. Then sign up an account and activate it. After that, find the best place to put your Ambi Climate and power on it. Then setup Ambi Climate Wi-Fi connection by following given instructions from the app. Basically, you need to set your Wi-Fi router password on Ambi Climate so that it can connect to Internet by its own later on. Continue to select your device location, aircon brand and model. That's it. By the way, Ambi Climate is compatible with all common air conditioners in the market which over 20 brands and 500 models. You can check all supported aircon brands here. Before I forget, Ambi Climate is getting OTA firmware update through Internet automatically. Bugs fixes and enhancements are being pushed through that. Nice one…
Software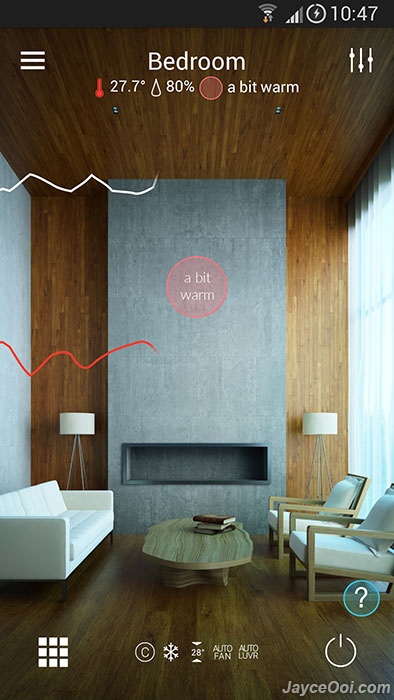 It is easy to use Ambi Climate app as well. It just like your advanced aircon remote control with lot of useful information. There are climate settings on the top right, device overview & settings on the top left and the climate history graph on the bottom right. Choose between Comfort, Temperature, Away, Manual or Off mode on lower right. On the top center, current room temperature, humidity and comfort level are displayed. And current aircon configuration is being showed at the bottom.
Performance Result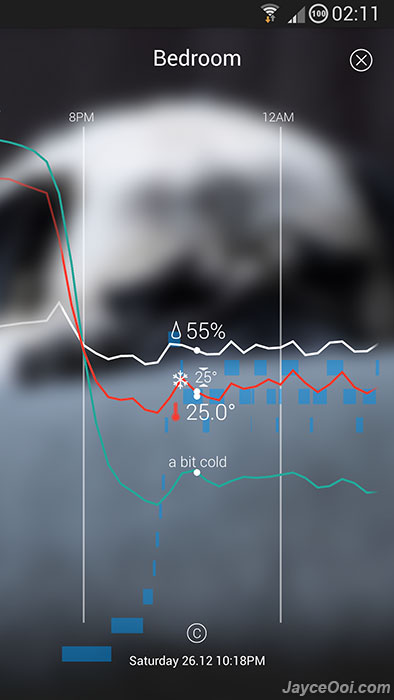 Comfort Mode is the best one among all. Why? It will automatically adjusts your air conditioner to maintain comfortable conditions for you, throughout the day and compensating for changing outdoor conditions too. Good stuffs do not come free, you need to teach Ambi Climate AI the comfort level at least 8 times and for 1 week in order to unlock Comfort Mode.
As you can see from the screenshot above, Ambi Climate set my aircon temp at 16°C at first to cool down my room as fast as it can. Then increasing temp gradually when reached my comfort level. And keep the temperature there afterward. Brilliant, right?
FYI. The blue bar is aircon temp. White line is humidity level. Red line is current temperature. And the last green line is comfort level.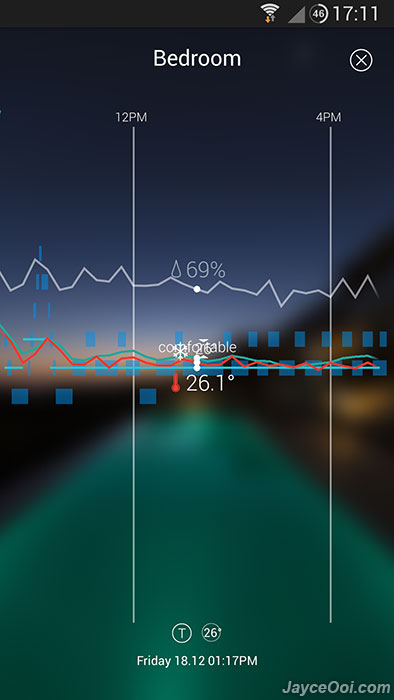 Temperature Mode allows you to select a set target temperature. Then Ambi Climate AI will set the best aircon settings to maintain your target temperature while reducing energy waste. Yup, just like the screenshot, my room temp stays at the target 26°C which is also my comfort level.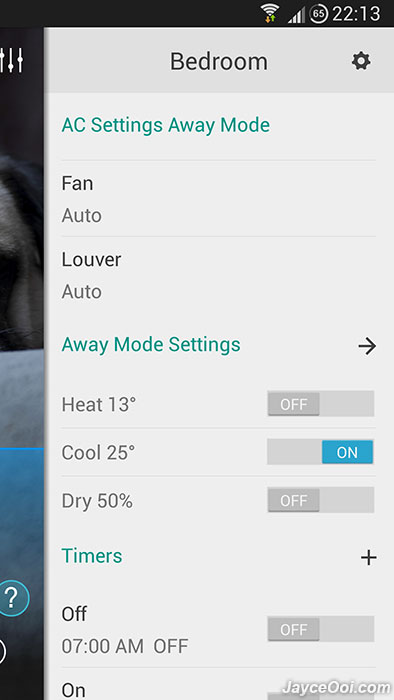 Away Mode will help to take care your room when you are away for vacation or business trip. You can adjust and choose a heating, cooling or drying threshold from climate settings menu. Ambi Climate AI will turn on aircon only when it is needed to reach the threshold. This will surely minimizes energy costs while prevent overly hot, cold or humid conditions in your place.
By the way, you can also set aircon settings like fan speed, swing and louver level in the settings too for all modes. Timers are available as well to let you further control when to turn on or off aircon according to the day and time that you prefer.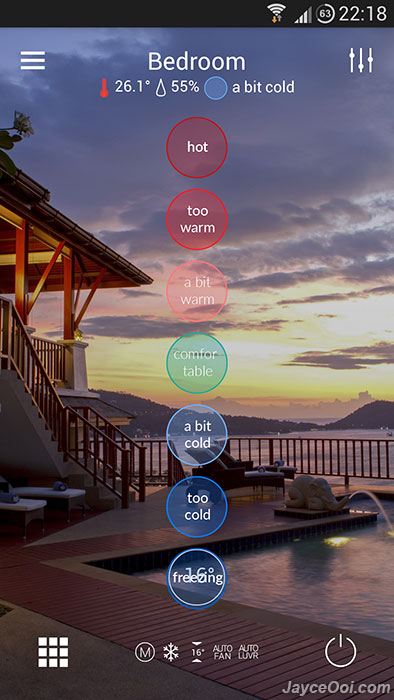 Manual Mode provides the same functionality like your normal aircon remote. Just you don't have to be in that particular room to control it. Yes, we are setting it through Internet. By the way, screenshot above is the way to teach Ambi Climate AI the way you feel on that particular temperature. You can always fine-tuned your comfort zone by telling it from time to time.
Complaints? Yes, aircon will make beeping sound whenever Ambi Climate changes temperature settings. This might annoy certain people at first who sensitive to environment noises. Not an issue for those aircon with low beeping sound volume though. And you won't notice it much after get used to it.
Advantages
Keep you comfortable all the time
Cost saving
Multiple aircon support
Easy installation
Remote access anywhere, anytime
Firmware Over The Air update
Can charge mobile devices too
Limitations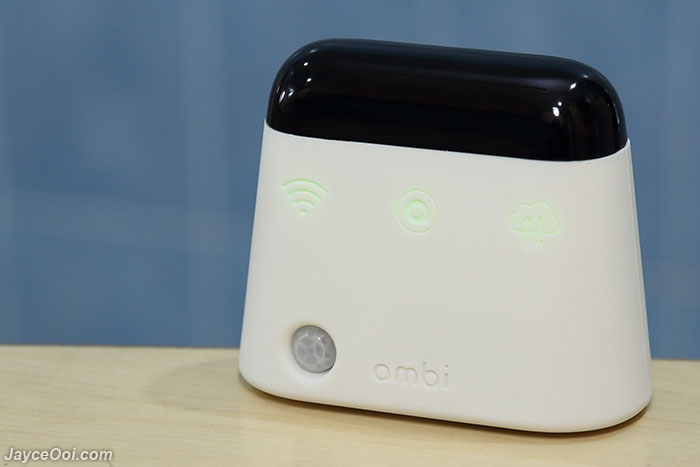 Conclusion
Ambi Climate is just like an add-on smart brain to your existing infrared remote-controlled air conditioner. Keep you comfortable all the time while cutting down the cost. Loaded with plenty of features and remote access is one of my favourites. Still need more information? Head to Ambi Climate Website to know it better. And you can get yours there.
Note – Singaporean can get yours at Axtro Sports too.