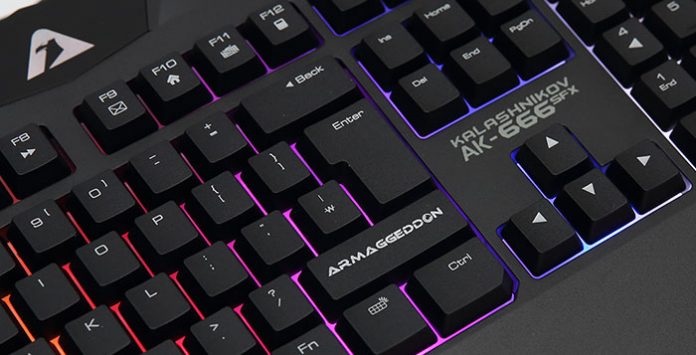 Introduction
19-key anti-ghosting gaming clusters, 104 membrane silent keys, multi-colour LED backlights, 9 different lighting effects, spill-proof design, lifespan up to 100 million keystrokes… Yup, that's all part of Armaggeddon Kalashnikov AK-666 SFX keyboard's features. How does it perform? Read this review to find out…
Special Thanks
This review is possible thanks to below companies. Be sure to check them out…
Armaggeddon for this Armaggeddon Kalashnikov AK-666 SFX Keyboard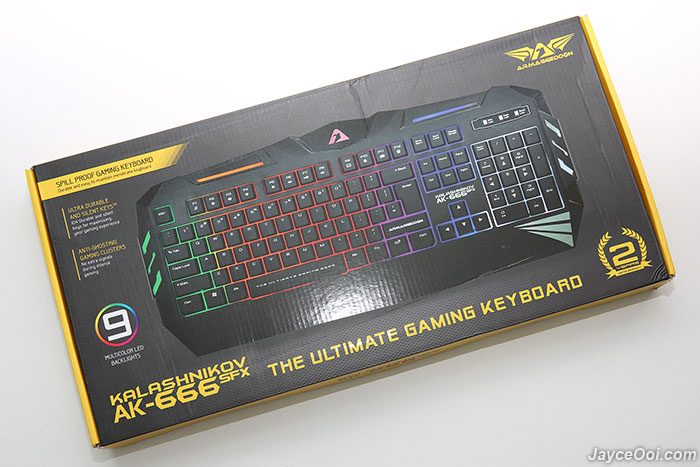 Package Content & Design
There are AK-666 SFX keyboard and user manual in the package. That's all. No CD driver as it is plug and play supported.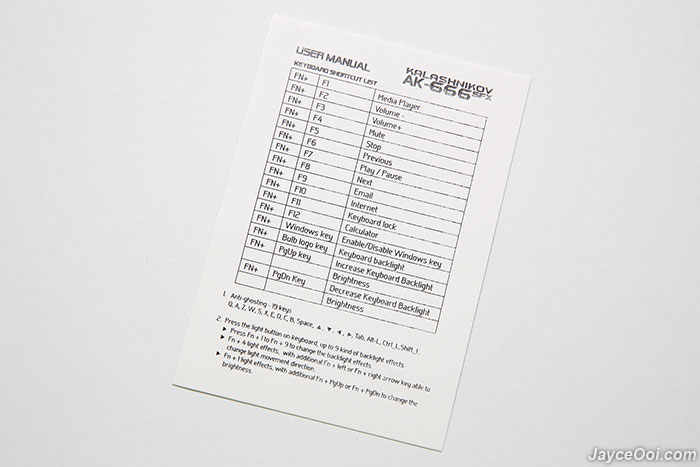 All the information you need is located on this piece of guide. Play with the colour effects that you prefer.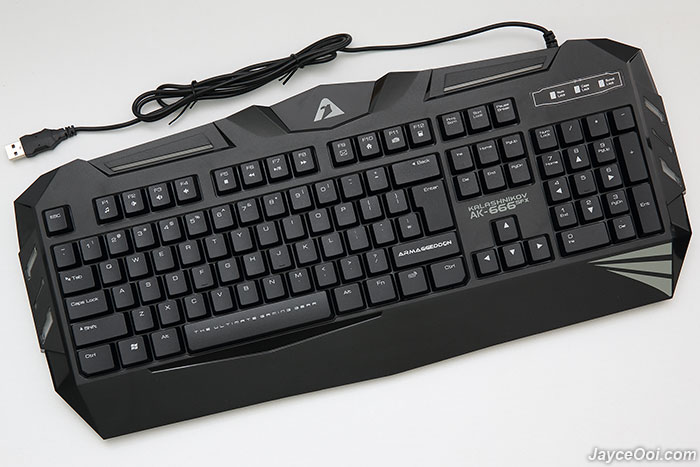 The build quality is decent with sturdy plastic housing. Do refer to photos for key layout.
At back, you can find 2 anti-skid pads at the lower part of the keyboard. 3 openings as liquid drain are located there too.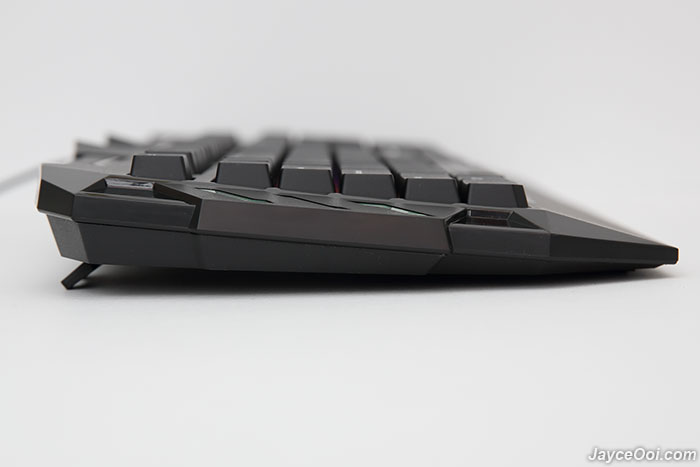 High-profile, ultra durable and silent keys…
Performance Result
Yeah… Colourful and nice pulsating LED lights effects no doubt. Up to 9 effects for you to play with. Effect direction and animation speed are adjustable. Brightness can be controlled too. And even turn off totally. Perfect for use on bright environment except dark one due to the keys are not illuminated. Do take note…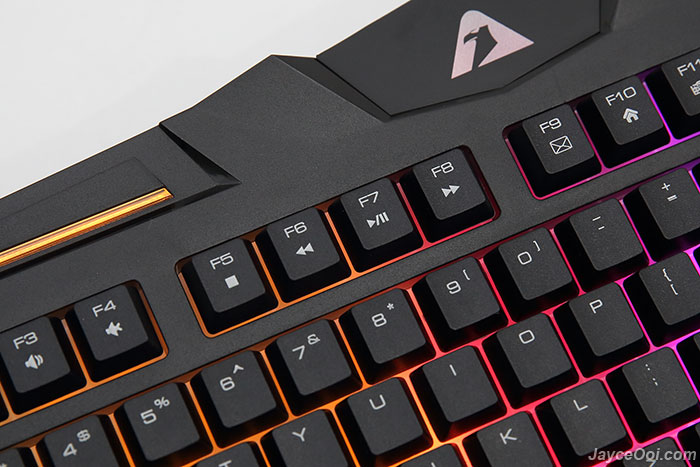 12 useful shortcut function keys to ease your daily tasks. A must for me which need to control music playback and volume loudness. There are shortcuts for email, home and calculator as well. And F11 function key is use to disable all keys input. Lastly, a must has for all gamers out there – Windows key lock is supported.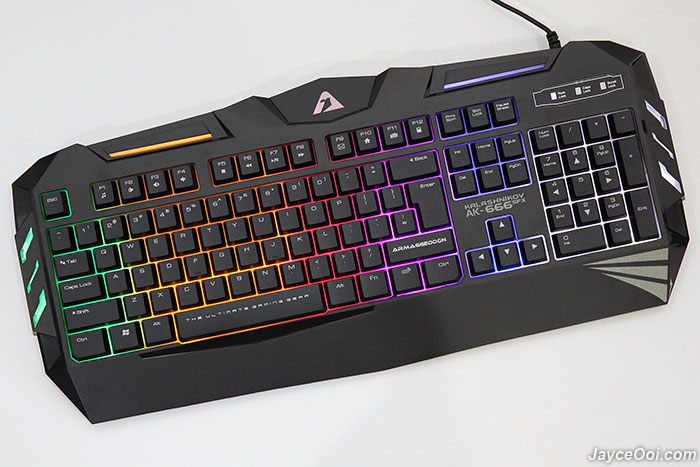 Armaggeddon AK-666 SFX key strokes are quiet. Yes, you can type as fast as you can without disturbing others with all those loud click click sounds. In addition, tactile feedback is good too. The 19 keys anti-ghosting gaming clusters are working better than as expected. It can register all these 19 keys together at the same time. Perform very well as a budget membrane gaming keyboard for sure.
Advantages
19 keys anti-ghosting gaming clusters
Quiet key stroke
12 shortcut function keys
Spill proof with drain
Windows key lock
Colourful LED lighting effects
Limitations
Can't use at dark environment as keys are not illuminated
Conclusion
Armaggeddon AK-666 SFX is a solid budget gaming keyboard with nice colourful lighting effects. Loaded with 19 keys anti-ghosting gaming clusters that great for all type of games including FPS and fighting genre. Interested? More information can be found at Armaggeddon Website.