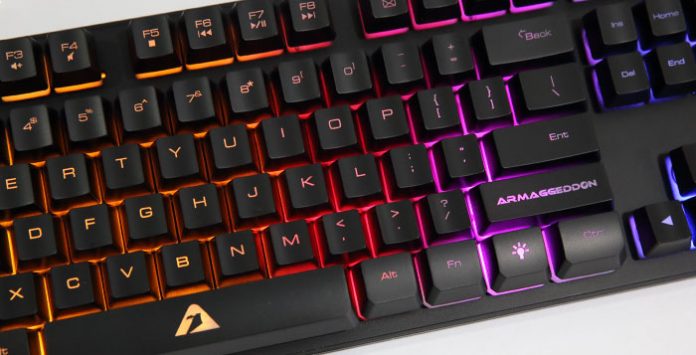 Introduction
How does mechanical-feel gaming keyboard look like? It looks the same from outside. Having same colourful LED lights and effects. Comes with illuminated keys as well. And having Tactkey technology by Armaggeddon which provide better feedback than ordinary membrane keyboard. Furthermore, it is loaded with 19-key anti-ghosting gaming clusters, waterproof design, 12 shortcut keys and other more…. Sound great? Let's have a closer look on Armaggeddon Kalashnikov AK-999 SFX keyboard…
Special Thanks
This review is possible thanks to below companies. Be sure to check them out…
Armaggeddon for this Armaggeddon Kalashnikov AK-999 SFX Keyboard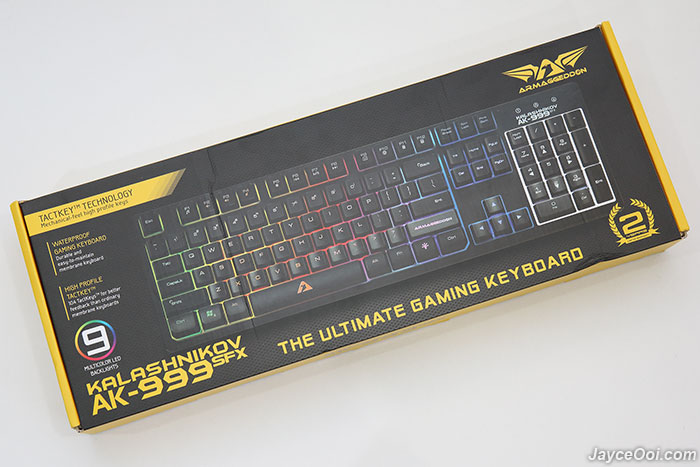 Package Content & Design
Once opened the package, you can find Armaggeddon AK-999 SFX keyboard and a piece of user guide. No CD driver there as it is plug and play supported.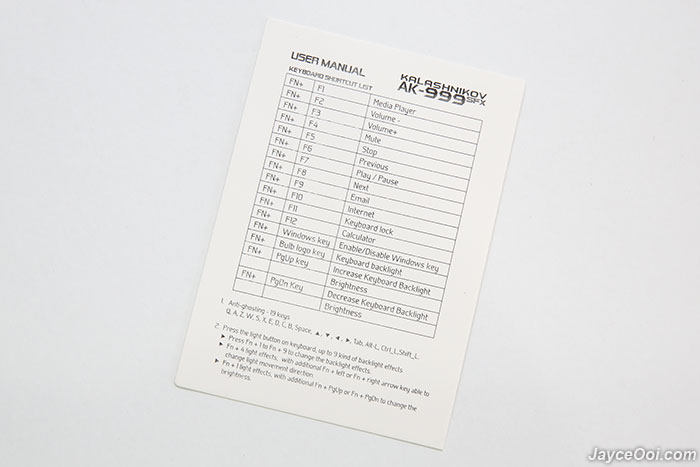 Be sure to go through this guide to unleash all the features and LED light effects.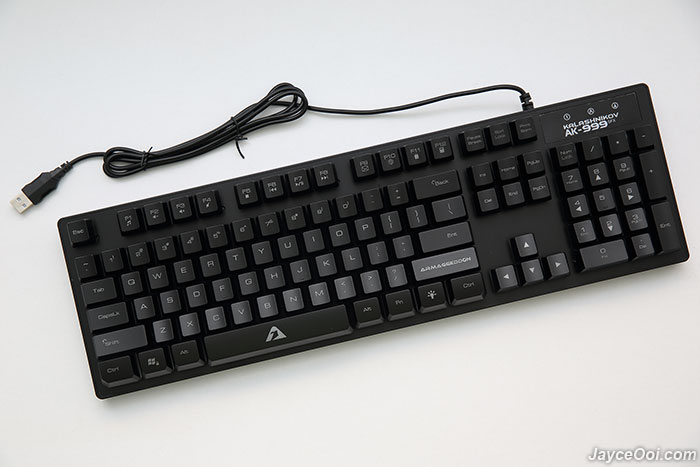 Decent build quality is what you get. Sturdy plastic housing is being used here. Same apply to all the keycaps.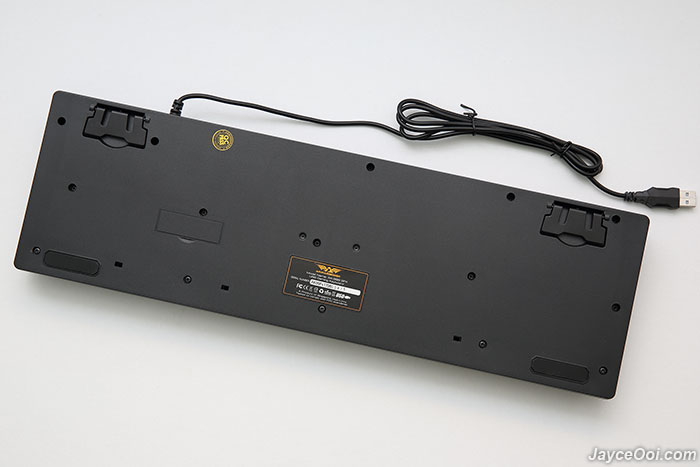 There are 2 anti-skid pads at the lower part of the keyboard. And 3 openings as liquid drain are located there too as part of waterproof feature.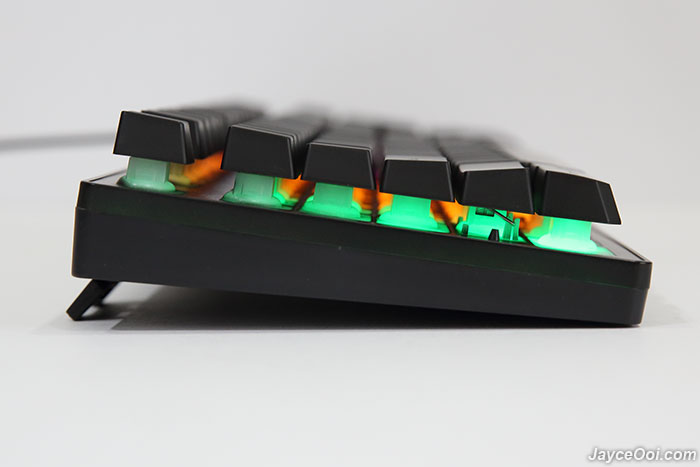 Truly high-profile, ultra durable and silent keys…
Performance Result
With RM79 only, Armaggeddon AK-999 SFX is a great deal for a budget gaming keyboard. You get colourful illuminated keys and lighting effects just like normal mechanical ones. Great to use on daily basis and even in totally dark environment when gaming all the night.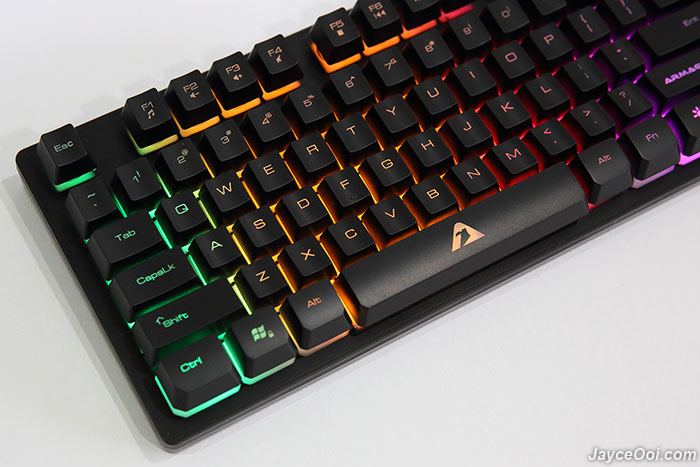 104 Tactkey Membrane keys… Personally, they feel and sound like mechanical brown switches (my daily keyboard). Don't have loud click click sound like common blue switches and strong tactile feedback as well. Furthermore, 19 keys anti-ghosting gaming clusters are working as advertised. It can register all these 19 keys together at the same time. Overall, it's great! (Note – don't expect actual mechanical performance, it's a membrane keyboard after all.)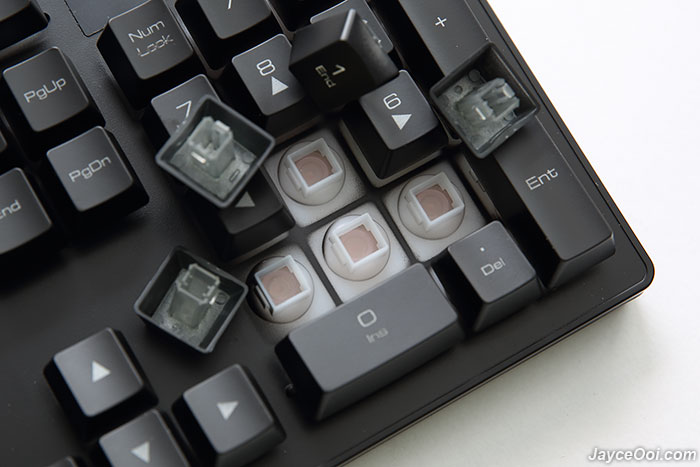 Yes, Windows key lock is supported. A must have feature for all gamers. In addition, there are 12 useful shortcut function keys to ease your daily tasks. Calculator and media controls are must have for me.
Up to 9 effects to play with. In addition, effect direction and animation speed are adjustable. Same apply to brightness. Enjoy colourful LED lights…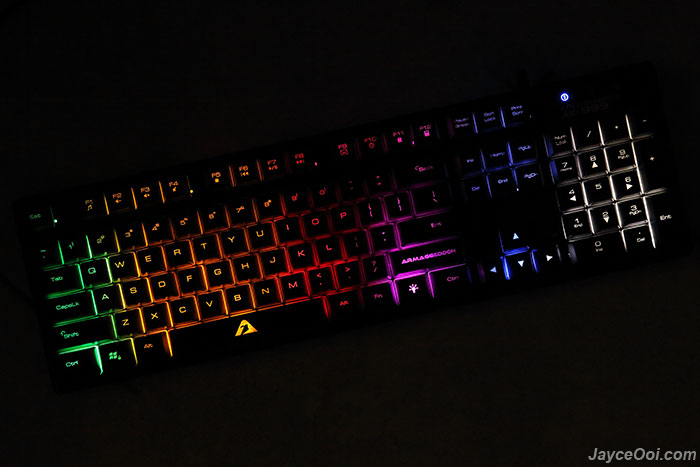 Advantages
19 keys anti-ghosting gaming clusters
Illuminated keys
Quiet key stroke
12 shortcut function keys
Spill proof with drain
Windows key lock
Colourful LED lighting effects
Limitations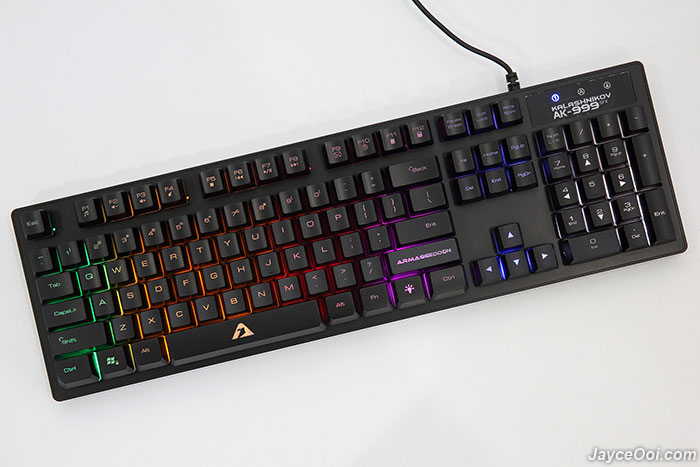 Conclusion
Looking for a budget gaming keyboard with colourful LED lights? Be sure to check out Armaggeddon AK-999 SFX. Enjoy 19 keys anti-ghosting gaming clusters that perform well on all type of games. Still need more information? Do visit Armaggeddon Website then. Get yours at Lazada.