Introduction
Huano switch, Armaggeddon 814 Optical software optimized gaming sensor, customizable 16.8 million colours RGB lights, ultra-durable braided cable, on-the-fly adjustable CPI up to 4800CPI… Yup, that's all part of Armaggeddon RAVEN III Gaming Mouse features. Does it perform well as a budget gaming mouse? Let's find out together…
Special Thanks
This review is possible thanks to below companies. Be sure to check them out…
Armaggeddon for this Armaggeddon RAVEN III Gaming Mouse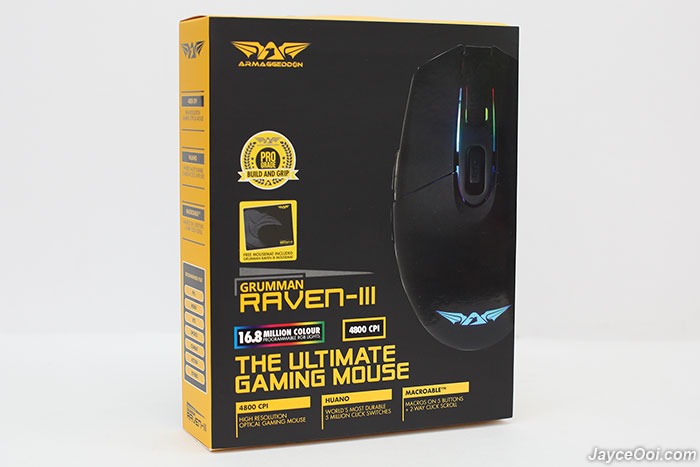 Package Content & Design
Armaggeddon RAVEN III comes in a well-protected packaging just like other Armaggeddon products. There is an extra free Armaggeddon RAVEN III mouse mat included too. Besides that, there are additional teflon mouse feet for replacement and user manual. Finally, you need to download software driver from Armaggeddon Website as usual.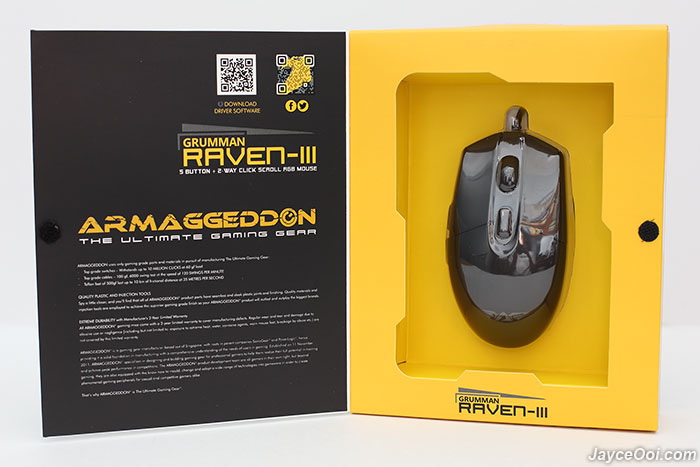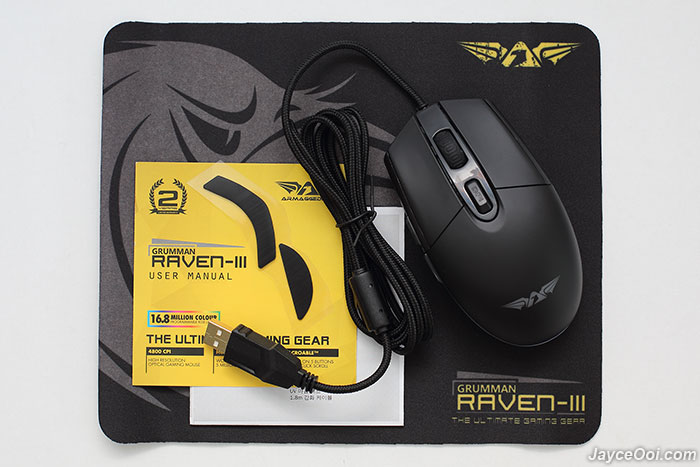 Build quality is excellent for this lightweight and medium toward small size mouse. Solid plastic housing is being used no doubt. Smooth matte surface by the way. Ergonomic is great for both hand. All 3 grips can be used depending on your hand size. And buttons can be accessed easily as well. 2 glide pads at the bottom. And it is loaded with 1.5m ultra-durable braided cable with anti-interference magnet ring too. As usual, do refer to all the high resolution photos for details…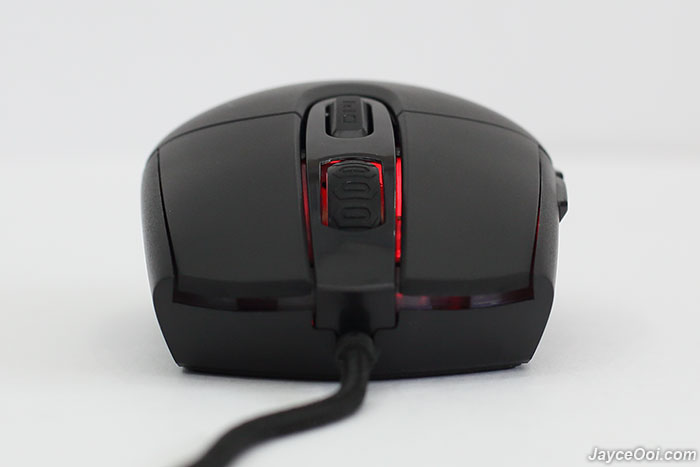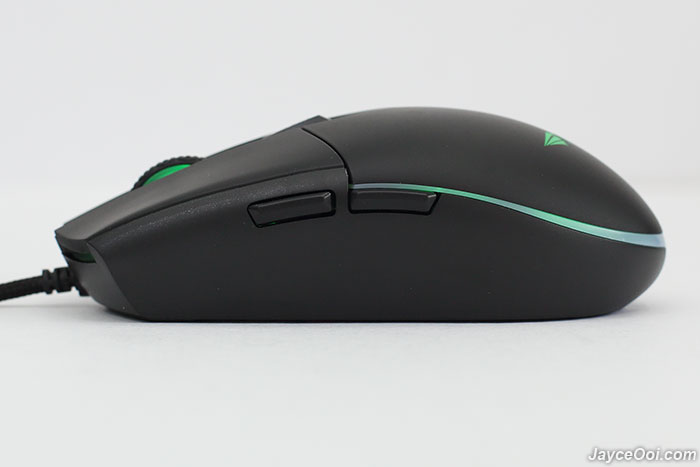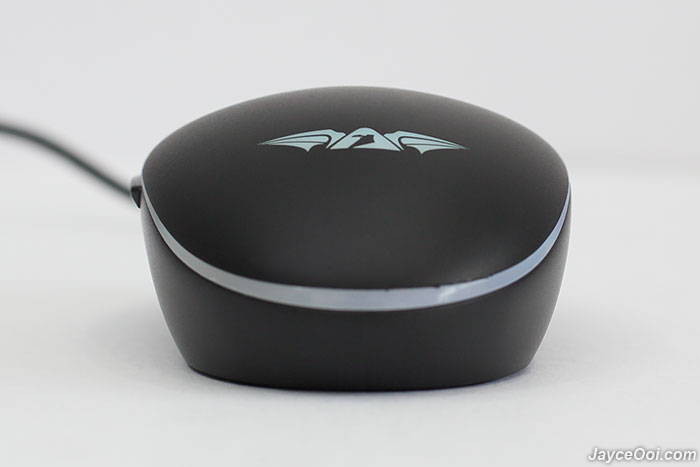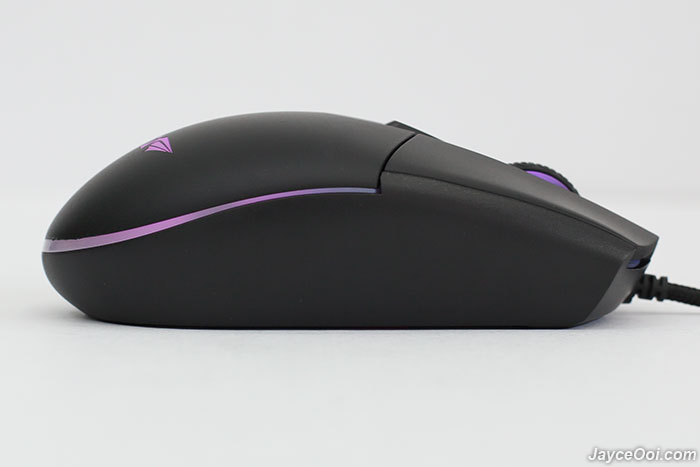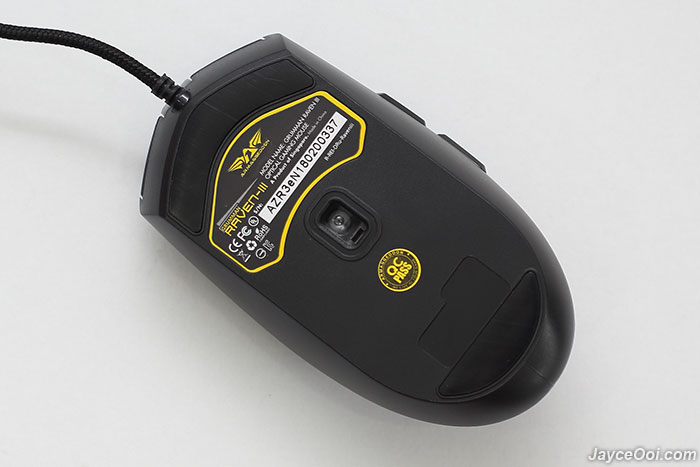 Software
RAVEN III software is basically the same as Havoc 2 and Textron Scorpion Series since they are using the same optical gaming sensor. As usual, it is plug and play supported in Microsoft Windows. Software driver will unlock all its features and functions. All 5 macro-able buttons are configurable as expected. Same apply to those shortcuts like Windows shortcuts, macros and multimedia functions. 6 sets of DPI can be set from as low as 200 to 4800 DPI. And you can set prefer colour for each DPI from 16.8 million colours RGB lights. Finally, there are 5 profiles – Cfg 1 to 3, media and game.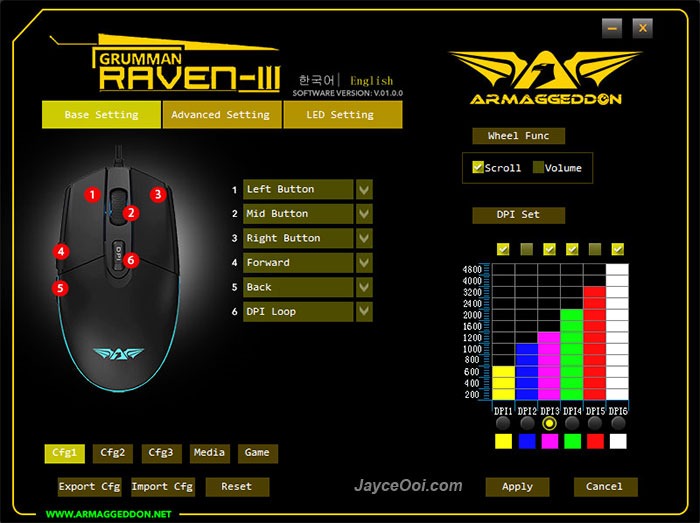 Pointer precision, wheel speed, report rate and other more configurations can be found in Advanced Setting. Macro manager is there for you to setup marco keys. Lastly, LED Setting for you to play around with the RGB light effects.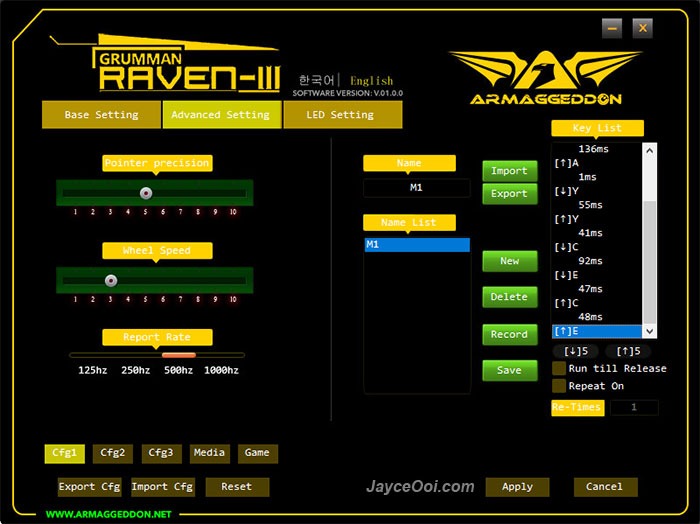 Performance Result
Armaggeddon 814 Optical software optimized gaming sensor on RAVEN III is working decent as expected. Surfaces including slightly shinny and reflective ones are a-okay to it. And I love the optical sensor that is located at center of the mouse. That's good as no new learning curve here. Ergonomic is perfectly well and fits for small to middle size hand. Buttons are responsive and feedback is good too thanks to durable Huano switches. Great to have LED light on scroll wheel. You can easily know which CPI you at now. Scrolling is decent too – not too tight or loose. Good for both gaming and surfing.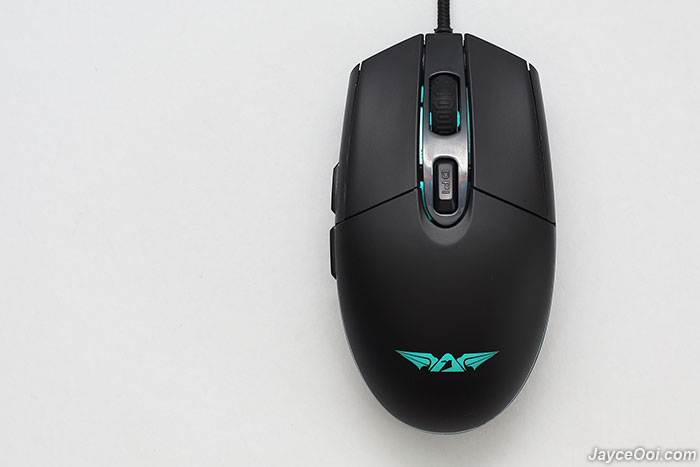 Advantages
Decent optical performance
Great ergonomic for comfortable grip
Adjustable CPI values
Customizable keys & LED lights
Stylish design
Limitations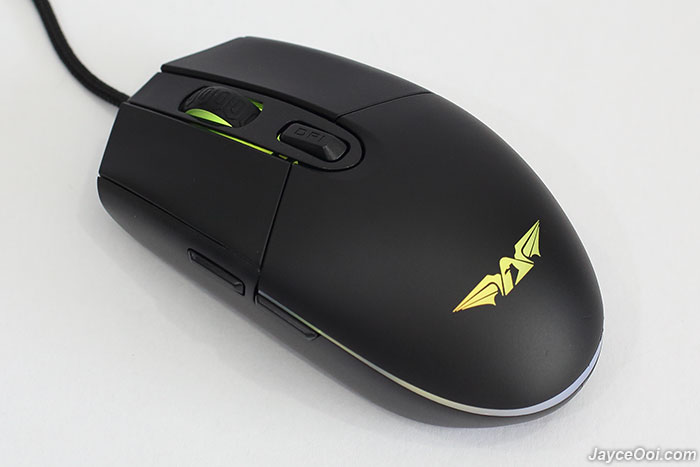 Conclusion
You can't go wrong for gabbing this sub RM50 gaming mouse. Enjoy decent optical sensor and great ergonomic on Armaggeddon RAVEN III. And don't forget adjustable DPI and LED lights.Get yours at Shopee or Lazada.