Hey guys, check my Android version of iPad mini 4 clone – Mi Pad 3 that I got from GearBest to Malaysia. Yup, that's the latest tablet by Xiaomi and my first Mi Pad too. It is almost look like iPad mini in term of size but comes with Android 7.0 OS that I prefer over iOS. A great replacement for my dated and under performing tablets. Suitable for games, books and movies. My wife and kid love it so much. Light and portable yet powerful for daily tasks thanks to 4GB RAM and 64GB ROM. The 7.9-inch LED-backlit with 2048-by-1536 resolution (326 ppi) is vivid and gorgeous. Fully laminated display and have great viewing angle. Furthermore, it is much cheaper than iPad mini. It's my current tablet on the go…
Original Mi Pad 3 ROM does not come with Google Play Store as target for China market. But mine is loaded with Global ROM with Play Store and with multiple languages support. Yes, you don't need to install Play Store manually here and everything is working great out of the box. And better than I expected. If you plan to buy a Chinese tablet, Xiaomi is the first one that you should consider. Best build quality, hardware and software support I can say.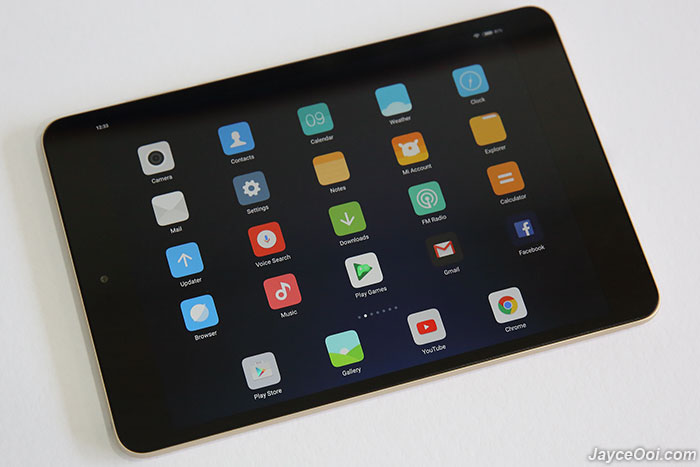 Which online shop has the best deal / offer for Mi Pad 3? Buy yours at GearBest Website like I did. They are having flash sale with super low price now. Limited units available. Hurry up!!!