Amazon Kindle Fire lacks of physical volume buttons. It is troublesome to adjust volume without volume rockers. You need to make several clicks in order to do so. How to solve this issue? Get yourself the best volume control for Kindle Fire. Especially on CyanogenMod 7 Android ROM.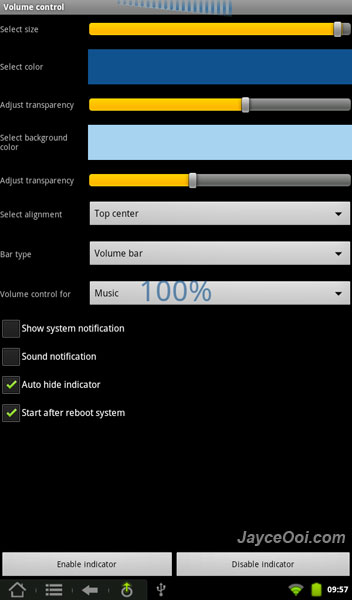 Volume control by RubberBigPepper is an onscreen volume control. It overlays on all other windows and hide when not in use. So you can adjust volume at any applications and games easily. And you can put the volume bar on any location that you prefer. Personally, I put it on top center because that's the place that I seldom touch. It is a must have app for Kindle Fire that run custom ROM…
Download Volume control at Android Market here.