Introduction
What is BlackVue Power Magic Pro? It is a device that supplies power to dash cam from car battery according to the configured voltage and timer. And this will prevent your vehicle battery from discharge excessively so that you won't face can't start vehicle problem. It is a must have accessory for dash cam with parking mode recording. Does it really work? Let's find out…
Features
Supplies power to BlackVue from car battery when engine off
Multi-booting
Prevention to discharge car battery
Prevention to reboot BlackVue
For 12V/24V
Package Content & Design
There is Power Magic Pro, socket with connector, double-sided tape, screws and user guide in the package. Power Magic Pro itself is rectangle box in shape. The switches, LED light and power button are located in the front. And connector at the back.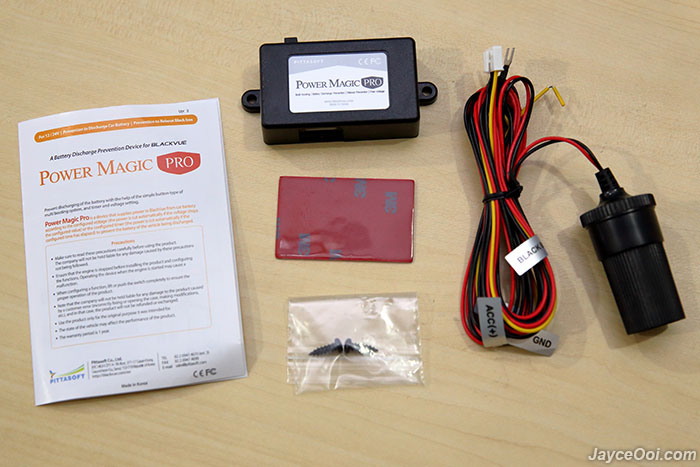 Specifications
Rated output voltage: DC 12 ~ 24V
Output current/quiescent current: Rated current 1A, Max 2A / Below 200mA
Output voltage cut-off: 11.8V, 12V (±0.1V); 22.8V, 23.2V (±0.1V)
Output voltage restoration: Cut-off voltage + 0.2 and more
Output voltage cut-off timer: 6 hours ~ Infinity
Size: Body – 72x41x23mm, socket – 73x33x33mm, cable – 1.9m
Installation
There is no fast and easy way to install Power Magic Pro for average users without some vehicle wiring knowledge. However, it is not impossible to do so too. I managed to install it on 2009 Honda City without any help from professional. The location of fuse box is not so easy to reach (you will know what I said if you own this car too). Once you found it, just hard-wire yellow and red wires to fuses as per user guide. And ground the black wire. You should get green LED light when power on if everything is installed properly. Finally, you can use screws or double-sided tape to install Power Magic Pro at desired place permanently.
Performance Result
Power Magic Pro works as advertised. The multi-booting feature is very useful. When turned off, it will not supply power when engine is off. But will provide power when engine is started no matter multi-booting button is on or off. And will start to operate based on voltage and timer settings when engine is off with multi-booting button on.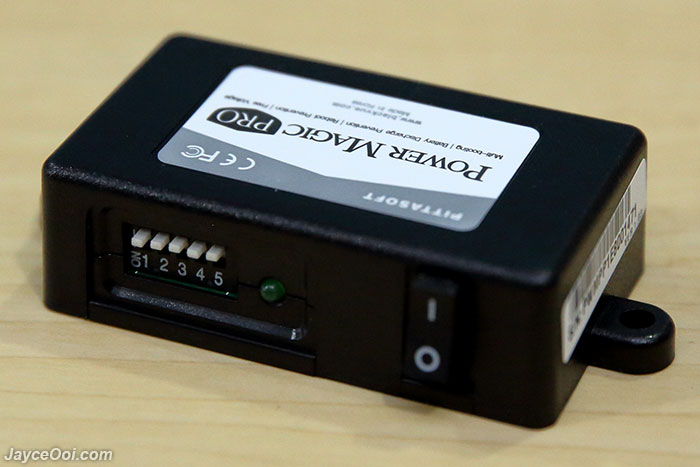 There are 4 voltage values to set – 11.8V, 12V, 22.8V and 23.2V. Power Magic Pro will cut the power to dash cam automatically when vehicle battery voltage drops below the configured voltage. Too bad that I did not have the chance to test it even with 12V setting on my newly installed battery 2 months ago. But it is working when I set value as 22.8V and 23.2V. The timer cut-off is working great as well. You can configure timer values as 6, 12, 24, 36, 48, 72, 120 hours or infinity. It will start the timer when vehicle engine is off. And supply power to dash cam until the timer value or voltage value reached (whichever comes first). Therefore, no more worry that your vehicle battery will becoming excessively discharged.
Advantages
Supplies power to dash cam when vehicle engine off
Prevention to discharge vehicle battery excessively
Timer cut-off
Multi-booting
12V/24V selection
Limitations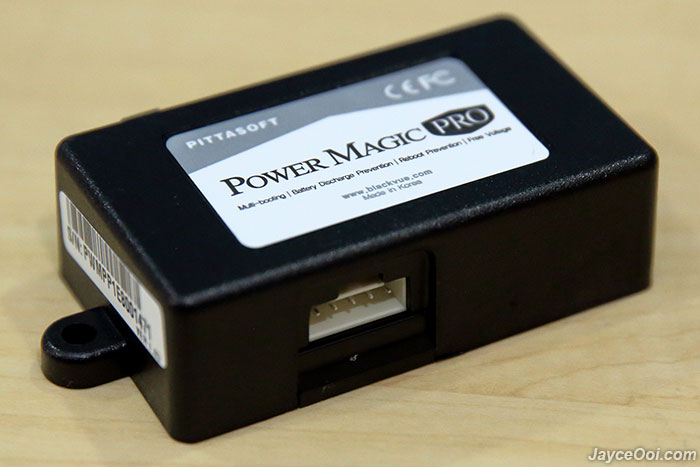 Conclusion
Power Magic Pro is a must have accessory for dash cam with parking mode recording. It helps to prevent battery from excessively discharged based on voltage and timer settings. Do visit BlackVue website for more information and buy yours here.