Introduction
Yeah… The latest Brainwavz S3 In-ear Earphones is in the house. It has sleek housings that crafted out of high quality metal and loaded with well-tuned drivers to provide smooth audio signature. Besides, it also comes with a high precision MEMS (Micro-Electrical-Mechanical System) silicon microphone and remote. And lot of ear-tips for maximum isolation and comfort. Hey, Comply Foam Tips T-400 are included too. How is the sound quality? Let's find out…
Features
Wide soundstage with accurate sound reproduction
Clearwavz remote designed to work on iOS devices such as iPhone, iPad and iPod, crafted with high precision MEMS microphone for high clarity
All metal housing in an in-ear design with special finish to give a smooth, slick feel.
Flat cable for less tangle and easy to wear. The cables are made with high purity OFC copper wiring at its core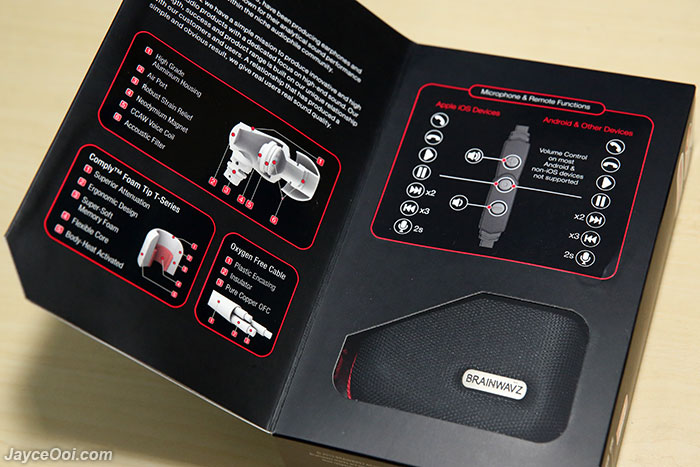 Package Content
There is Brainwavz S3 itself, 6 sets of silicone ear-tips (S M L), a set of Comply Foam Tips T-400, silicone bi-flange ear-tips, silicone tri-flange ear-tips, Velcro cable tie, shirt clip, hard case, instruction manual and warranty card. Wow… There are 9 pairs of ear-tips for you to choose. No worry about secure seal and comfort. There will be one that match you. Lastly, the shirt clip will help to reduce microphonic noise while walking and keep the cable still too.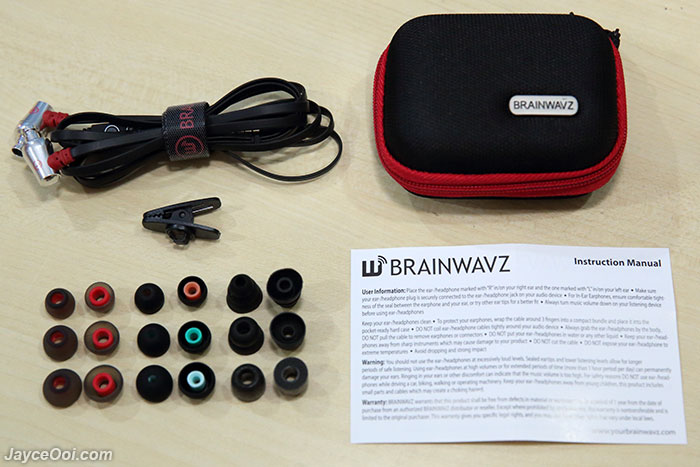 Specifications
Drivers: Dynamic, 8 mm
Rated Impedance: 16 Ω
Frequency Range: 16 Hz ~ 22 kHz
Sensitivity: 96 dB at 1 mW
Rated Input Power: 10 mW
Cable: 1.3 m Y-Cord, Copper
Plug: 3.5 mm, Gold Plated
Warranty: 2 Years
Design & Build Quality
Brainwavz S3 build quality is solid and tough thanks to high grade aluminium housing. In addition, it looks nice too with sliver colour housing, red strain relief and black cable. Besides left and right marking on the housing, the Clearwavz remote can be used to determine left and right channel too because it is located on left channel cable. Once you found the remote, you will know that one is for your left ear. By the way, the cable is OFC and flat which don't tangle easily. Nice one. Oh before I forget, there is vent hole on top of the housing. And a cinch slider above the Y-splitter.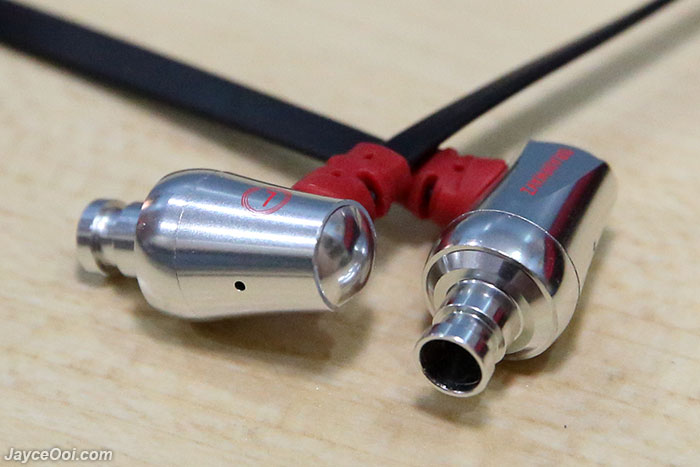 Fit, Comfort & Isolation
Brainwavz S3 is designed to be worn cable down. They fit well on my ears thanks to lot of ear-tips for me to select. Personally, I prefer silicone bi-flange ear-tips for maximum seal that they provide. I love Comply Foam Tips T-400 too. It provides secure seal and are comfortable to wear for long hours. Comply Foam Tips T-400 provides the best comfort among all the ear-tips. Kudos to Brainwavz for include it. Isolation is good as well. It blocks some of the environment noise (this depends on the ear-tips that you use). Woo… I just noticed that it was raining right now after I unplugged the earphones.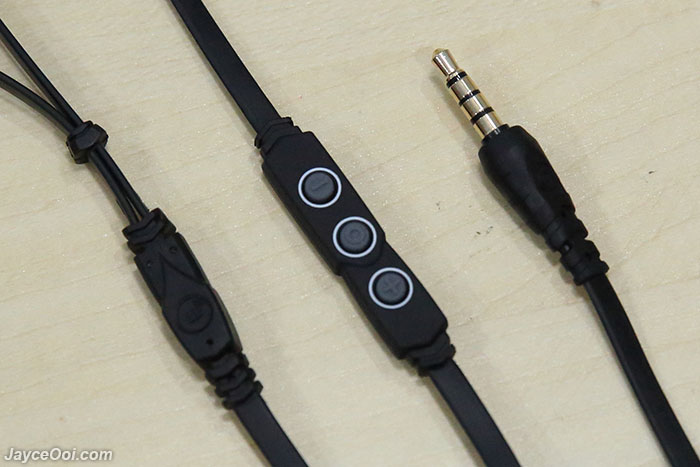 Performance Result
Let's talk phone call audio quality first. Brainwavz S3 performs well in this department thanks to high precision MEMS microphone. Yup, others can hear my voice loud and clear. And the placement of mic higher and nearer to mouth helps too. And of course, I can hear others' voice clearly too. Clearwavz remote works fine on my devices. However, volume control is not working on Galaxy S4 which is expected since it was designed for iOS devices like iPhone, iPad and iPod. No big deal here as the middle button still work for play, pause, answer/hang up phone call, next & previous track and activate voice input like S Voice on Samsung device or Siri for iOS.
For me, Brainwavz S3 has relax, warm and smooth audio signature. Balanced is what I can say for addition. And the soundstage is decent too. As for treble and bass, they are good and in control. By the way, changing the ear-tips changes the audio signature a bit too. Secure and loose fit also contribute some points here. Therefore, do try out all of them to find out the best one for you. Overall, it's pleasant to use it for streaming, music, games and movies on mobile devices especially iDevices.
Advantages
Warm, smooth & balanced sound
Decent soundstage
Good isolation
Comfortable for long hour wear
Great accessories
Mic & remote are there
Limitations
Volume controls not working on non-iOS devices
Microphonic (reduced with shirt clip)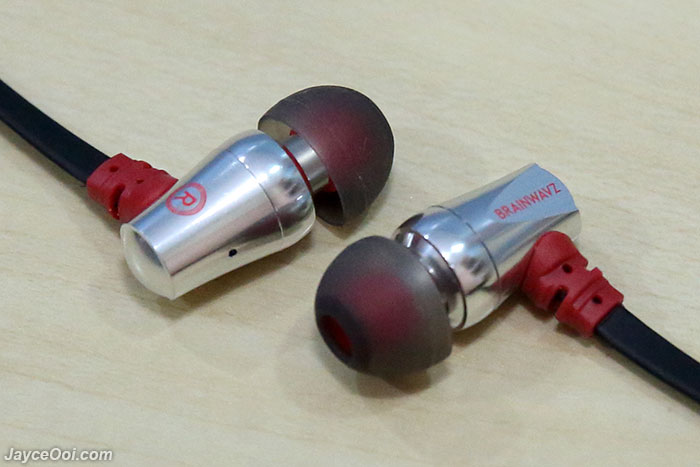 Conclusion
Brainwavz S3 has balanced sound signature that is relaxing and warm. Good isolation and decent soundstage. Plenty ear-tips for you to choose. In addition, there is MEMS mic for phone call too. And don't forget that it comes with 2 years warranty. Do visit Brainwavz website for more information and buy yours here.