Yeah… Celcom Broadband mBasic (Mobile Internet) connection speed upgraded to 700kbps from 384kbps. No wonder my Samsung Galaxy S II is loading webpage faster than previously. Okay, without further ado, I benchmark it with SpeedTest. And the result…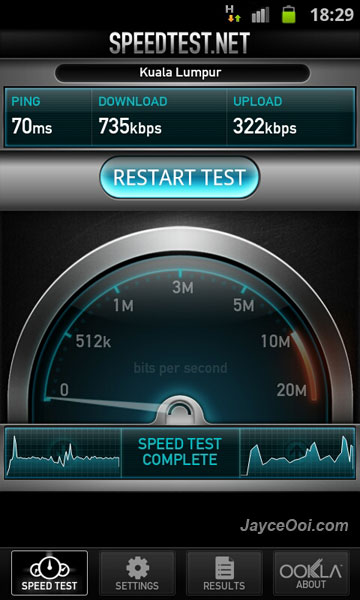 Woo… I am getting more than 700kbps download and 300kbps upload. Of course, connection speed will be lower if your broadband signal is not so good. But that won't be a problem for Celcom as it has a very wide coverage in Malaysia.
Are you happy with your mobile broadband connection now?