Checking new official firmware upgrade while using custom firmware on your Samsung phone or tablet is not an easy task. Because Samsung Kies and built-in software update will not notify you when there is a new firmware released. So you have to check on news website or blog for the latest firmware info. Or you can use Check Fus Downloader to find it out by yourself. In addition, you can also download the official firmware and install it with Odin manually. This is available on Android and Bada platform.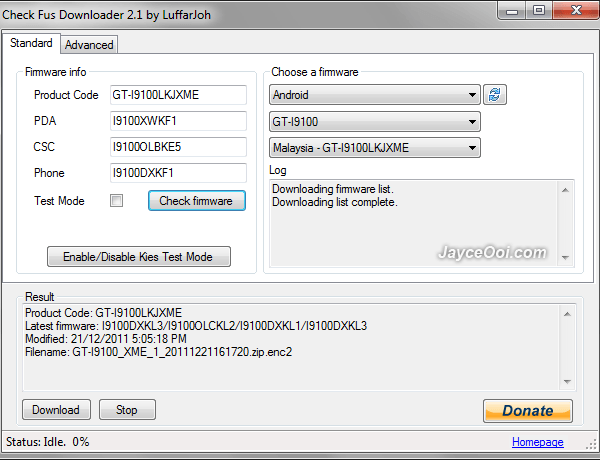 Besides official firmware, you can also find beta / test mode firmware with Check Fus Downloader. Beta / test mode firmware is a not yet (but soon to be) released firmware and is only intended to be used by advanced users. So you can try out the latest leaked test firmware before official release. By the way, you can also use the web version of Check Fus to find out latest firmware here.
Installation guide ~ How to install firmware on Samsung Galaxy S2 with Odin? (Video)
Download Check Fus Downloader here.