Introduction
Looking for USB charging cable with timer? Check out the latest Coexx Line 1 Timer USB Cable – 2nd generation that I have. 2 models – micro USB + Lightning and Type-C ports. Yes, support both iOS and Android devices' quick charge as usual. Of course, it has timer ability which will turn off charging automatically to avoid overcharging your smartphone. How does Coexx Line 1 perform? Let's find out together…
Special Thanks
This review is possible thanks to below companies. Be sure to check them out…
Kohero for this 2nd Gen Coexx Line 1 Timer USB Cable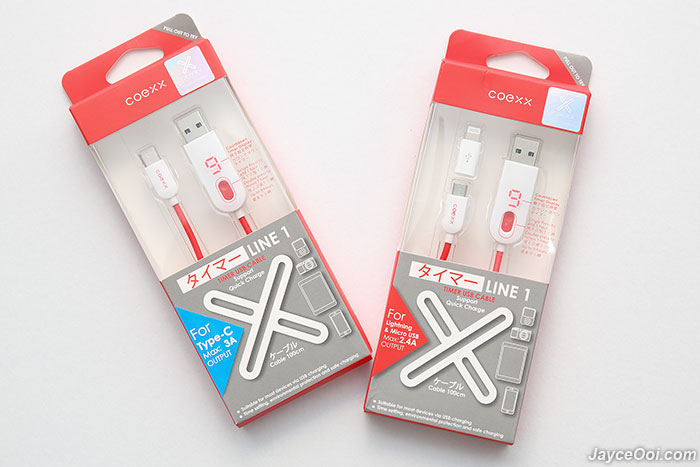 Package Content & Design
There are Coexx Line 1 cable and micro USB to Lightning adaptor in the package (for micro USB version). And without any adaptor for USB-C version. They are using attractive red colour cable this round. And round cable instead of flat one like last generation. Build quality is decent with sturdy plastic housing. Cable itself is solid as well. There is LED light to display countdown timer in hour. Default at 5 hours when plug in. And press once to increase the timer and quick double click to reduce. You can set up to 9 hours max.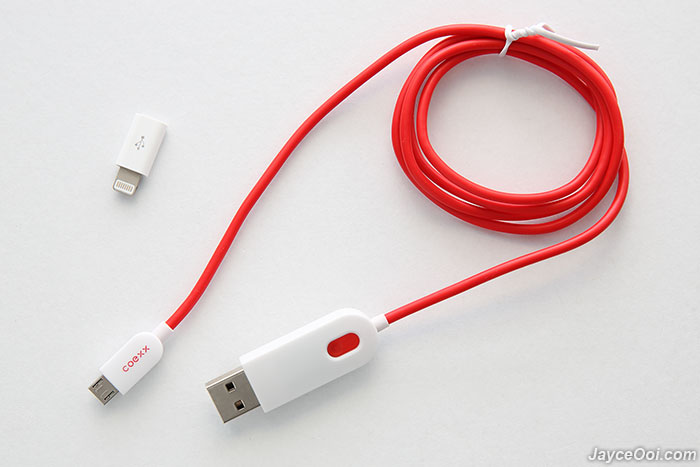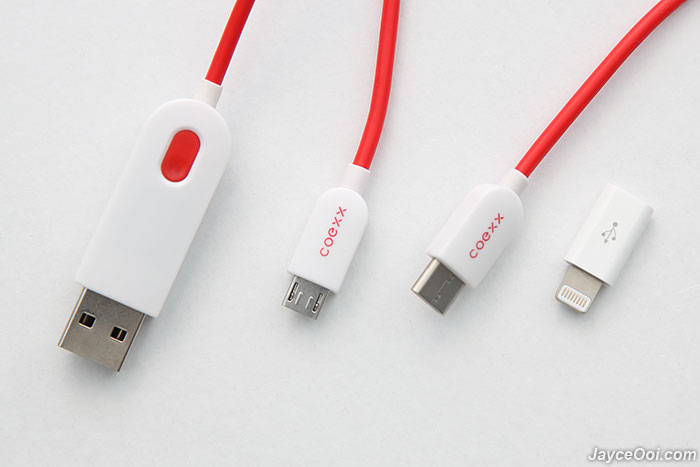 Performance Result
What make Coexx Line 1 special? It will turn off charging when assigned timer reached. As must have for those who love to protect their mobile devices from overcharge. How about charging performance? In short, Coexx Line 1 performs well just like stock cable. Yes, just refer to below photo. It is getting 10W with around 1.4A while charging Galaxy Note 8 with stock Samsung Adaptive Fast Charging Adapter. Same result with stock Samsung cable. Rest assure that Quick Charging is supported.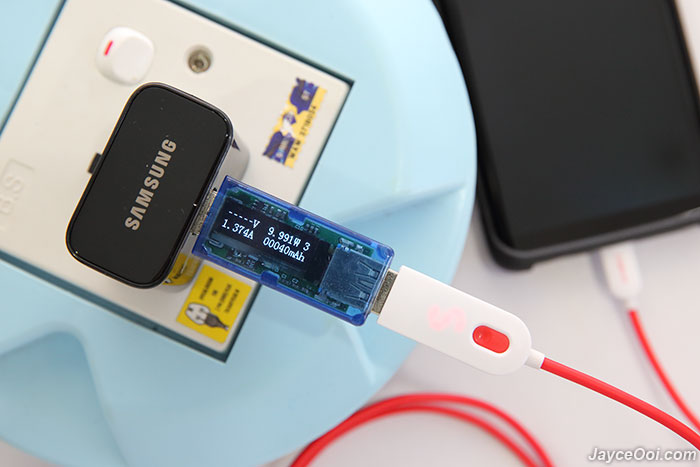 For your information, the factory preset timer is 5 hours. It will follow user selected timer (eg. 3 hours) next time after completely finished the timer countdown. A nice touch that you don't need to reconfigure it every time.
Too bad that I don't any power bank with quick charge to test. Will cover when I have one. As for data transfer, it is working as usual. No issue at all. Just plug and play will do.
Advantages
Timer to avoid overcharge
Quick fast charging support
Micro USB + Lightning & USB-C ports
Support both Android & iOS devices
Attractive red cable
Limitations
Conclusion
Timer to avoid overcharge, Quick charge support, micro USB, Lightning and USB-C ports… That's all Coexx Line 1 have. A solid USB cable no doubt. Interested? Head to Kohero Website for more information. And get yours there.