Wondering which games or applications took up most of your Android phone disk space? DiskUsage is here to help you. DiskUsage's GUI will give you a glance on your disk usage. You can check disk usage on App Storage, Storage card and rooted system folders like sd-ext. Furthermore, it is integrated with OI FileManager and ASTRO File Manager.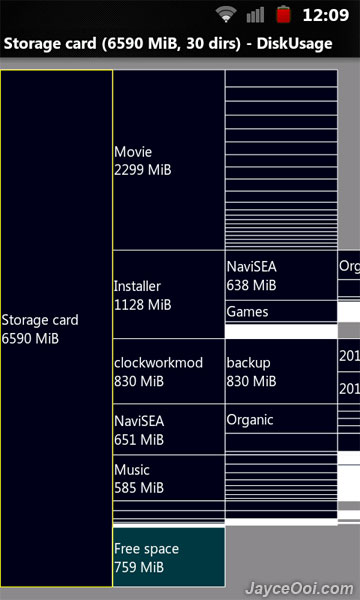 You can use DiskUsage to find out whether A2SD+ function is working properly or not. As you can see on below screenshot, I have several applications installed on sd-ext (EXT3 partition on SD card). As a conclusion, my Android HTC HD2 A2SD+ is working fine.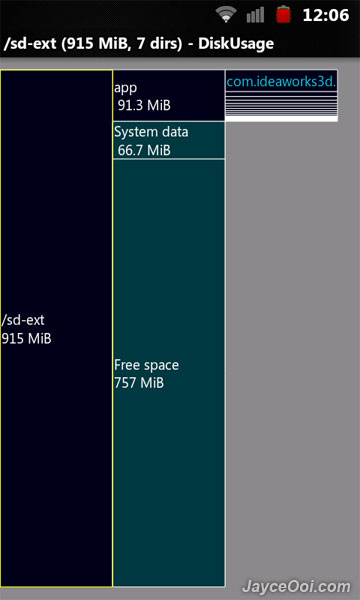 Download DiskUsage for Android here.