Always reboot to recovery or Odin download mode? Then you need to have this Extended Power Menu installed on your Samsung Galaxy S3. Well, it does the simple thing which extend power menu in a separate window when you click on Reboot. Then you can select recovery and download from there. This mod is suitable for both odex and deodex Samsung firmware like Android 4.1.2 Jelly Bean and Android 4.0.3 Ice Cream Sandwich. So far, these are the Samsung Galaxy S3 firmware that supported ~ XXEMB5, XXEMR2, XXEMA2, ZSEMA1, XXELLC, XXELLA, XXELL5, XXELKC, XXELK4, XXDLJ5, XXDLJ4, XXDLJ2, XXDLJ1, XXDLIH, XXDLIB, XXDLI8, XXBLH3, XXBLH1, XXBLG9, XXBLG8 and XXBLG6.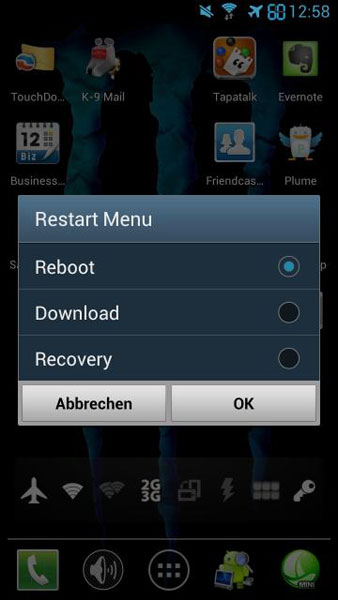 Installation guide – How to install update zip with ClockworkMod Recovery on Samsung Galaxy S3? (Video)
Download Extended Power Menu for Samsung Galaxy S3 here.