Mozilla Firefox was my favourite browser for years. Love to use it compare to feature-less Microsoft Internet Explorer. However, it was replaced by faster Google Chrome lately. And now Mozilla is going to fight back with Firefox OS. Firefox OS is an open platform that fosters greater participation in the value chain. Built entirely using HTML5 and other open Web standards and free from the rules and restrictions of existing proprietary platforms. Want to try it? Today is your lucky day if you happen have a HTC HD2 with you. Yes, there is Firefox OS for the legendary HTC HD2 ~ HD2Gecko ROM.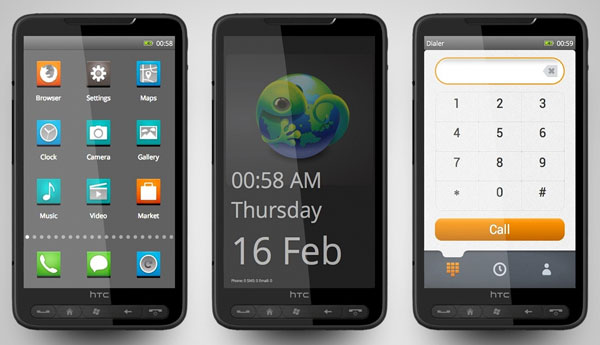 HD2Gecko for HTC HD2 is considered a beta ROM because not everything is working right now. And it will take time to make all those to work. So keep looking on this post if you are interested in Firefox OS. Come on, feel free to try it now.
Download HD2Gecko Firefox OS for HTC HD2 here.