I promised that I will be back to Windows Phone 7 when new stuff comes out. Yup, there are 2 custom Windows Phone 7 ROMs out there now. Here is the one cooked by xda-developer, Football. Good news, you don't need to unlock it with ChevronWP7 by yourself. Ease our life a little bit. It is based on OEM version – 2250.09.07401.605 and Windows Phone version -7.0.7004.0.
Football WP7 Features
HD7 Theme style
Activated Chervon hack
Reduced volume level
Added some security policies
Added MMS profile
Added HTC section at marketplace
Performance and other registry tweaks
Changed lockscreen picture
Google search engine in IE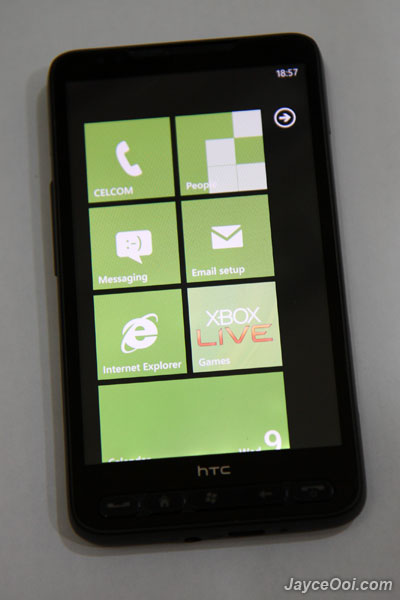 Err… Windows Phone 7 is really a very new operating system. I still can't find an application to take screen shot of the phone. Still need my SLR camera to do the job. 😛
Installation guide ~ How to install Windows Phone 7 on HTC HD2? (Video)
Download Football Windows Phone 7 v1.01.00.WP7 ROM here.