Yoo… Yoo… I am back finally. Did not update blog for few days because I was lost in the dark. So I need the latest HTC FlashLight (no startup demo version). Actually, I was busy. Hmm… Still busy now.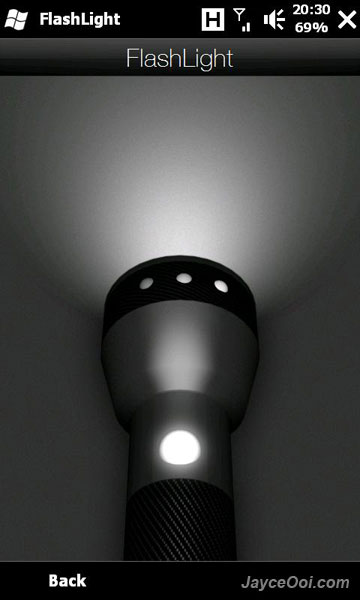 HTC FlashLight is a nice application to have in your HTC HD2. It really acts like a flashlight ~ on / off button and 3 levels of lighting. A wonderful tool in the dark but not multitasking friendly. The LED light will turn off when you minimize the application. So it does not stay long in my HTC HD2. TorchButton v2.3 is still the best flashlight for me.
Download HTC FlashLight ~ no startup demo version here.