Yeah, I am using Android on HTC HD2 all day long now. Starting to dump Windows Mobile and using Android from now on. I am still using some Windows Mobile applications like Garmin Mobile XT thou. So I am starting to start new chapter on Android HTC HD2. The first thing to do ~ Download HTC Sync 3.0.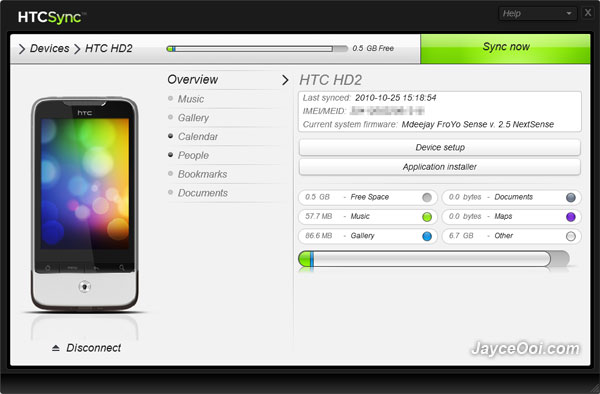 HTC Sync 3.0 ~ to synchronize Outlook contacts and calendar or Outlook Express contacts and the bookmarks of web browser between your computer and your phone. It also lets you install third-party Android applications on the phone, and bring your photos, videos, documents, songs, and playlists to your phone.
HTC Sync 3.0 is developed for HTC Legend, Desire, Wildfire, Aria, Hero (Android 2.1). And I don't have any issue with FroYo Sense build on HTC HD2.
Download HTC Sync 3.0.5422 here.