HTC Sync Manager for HTC One X is not yet ready. But HTC updated HTC Sync to support HTC One series. So you and I can use HTC Sync on HTC One X now. What is HTC Sync? HTC Sync is an application that allows you to synchronize Outlook contacts and calendar or Outlook Express contacts between your computer and your HTC One X as the main feature. Besides, it also lets you install third-party Android applications on the phone, and sync your photos, videos, documents, songs, and playlists to your HTC One X.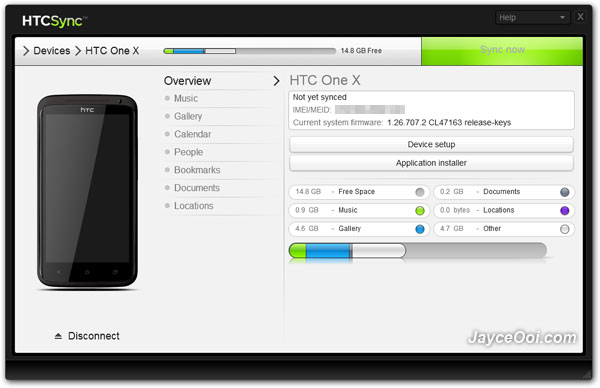 Hmm… HTC Sync can't detect my white HTC One X and show it as black. Hopefully, HTC Sync Manager can display my sexy white HTC One X.
Download HTC Sync for HTC One X here.