Yeah… We have another team to developer Android 4.0 Ice Cream Sandwich ROM for us ~ Android Open Kang Project (AOKP). AOKP supports lot of Android devices like Galaxy Nexus, HTC Sensation, HP Touchpad… Personally, I tested AOKP Android 4.0 ICS ROM on Amazon Kindle Fire. It is using Hashcode 3.0 Kernel which provide better ICS supports (and bring some issues with it too).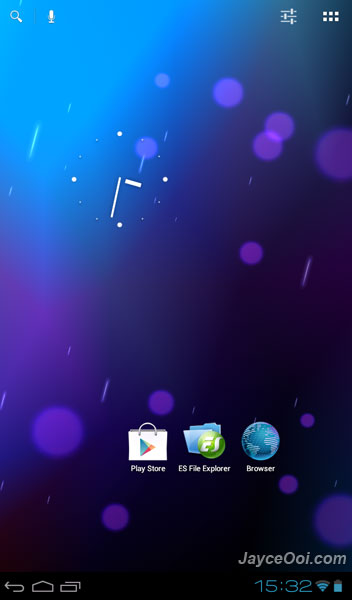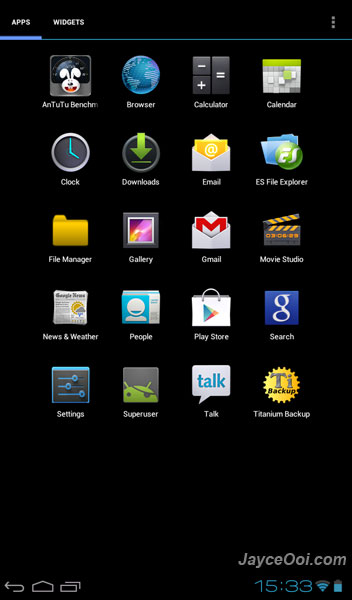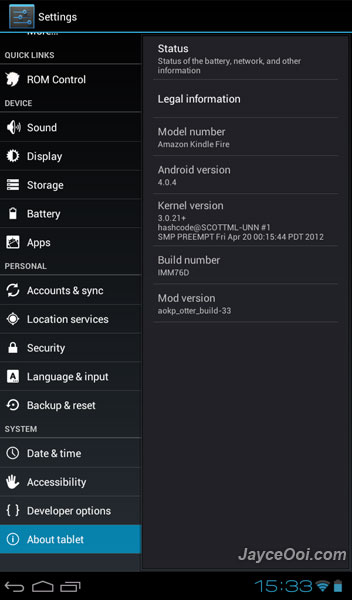 Wow… I really like Hashcode 3.0 Kernel. With it, AOKP Android 4.0.4 Ice Cream Sandwich ROM for Kindle Fire is getting even better and smoother. ICS fans, try it out and you will love it too. As usual, do visit XDA website for latest build. And don't forget to install Google Apps for Google Play Store.
Installation guide ~ How to install custom Android ROM on Kindle Fire with TWRP 2.0? (Video)
Download AOKP Android 4.0.4 Ice Cream Sandwich ROM build 33 for Kindle Fire here.
Download Google Apps here.