More and more Android 4.0 Ice Cream Sandwich ROMs are available for Amazon Kindle Fire. Classicnerd Butta ICS ROM for Kindle Fire is the latest one that I tested. It is based on classicnerd ICS based on AOSP ROM which developed for HP TouchPad. As usual, like other ICS ROM for Kindle Fire, hardware video decoding is not working yet. And USB mass storage is not working too (ROM chef is working on it). ROM junkie, try it out if you want…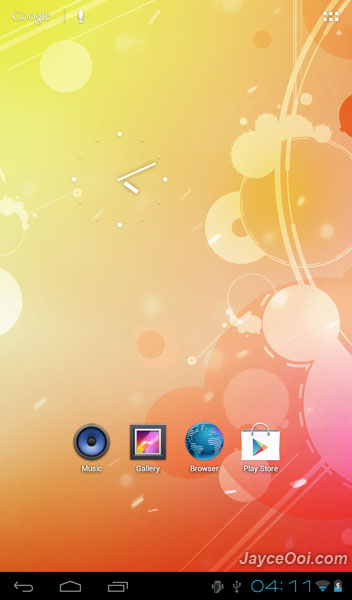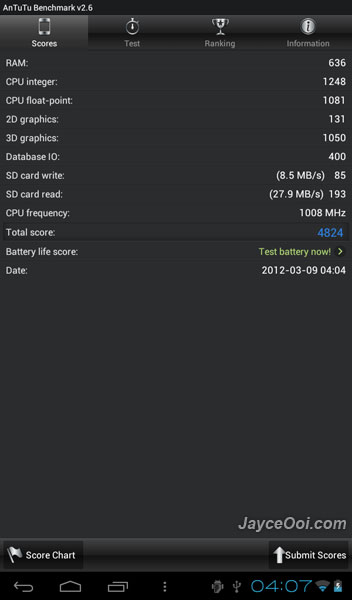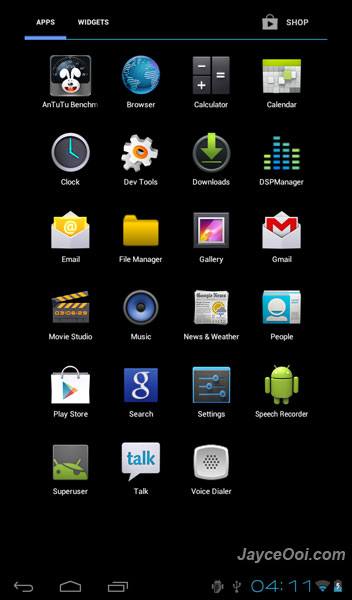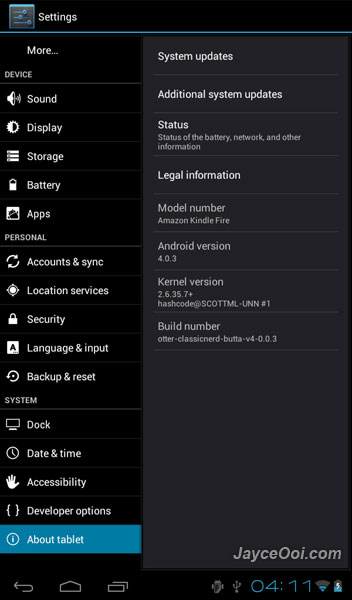 Not a perfect ICS ROM as I expected. But looking forward to better build in the near future.
Do visit XDA website to get the latest Classicnerd Butta ICS ROM and updates.
Installation guide ~ How to install custom Android ROM on Kindle Fire with TWRP 2.0? (Video)
Download Classicnerd Butta Android 4.0.3 Ice Cream Sandwich ROM v0.0.3 for Kindle Fire here.