Android build on HTC HD2 is getting better each day. Thanks to all the developers who are working hard on making it toward perfect. And my search to have a perfect ROM is on going too. Need to get a perfect build that have no issue on touch and tilt sensor due to hardcore gamer am I…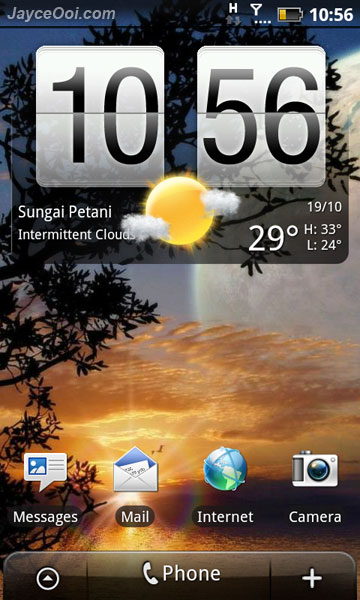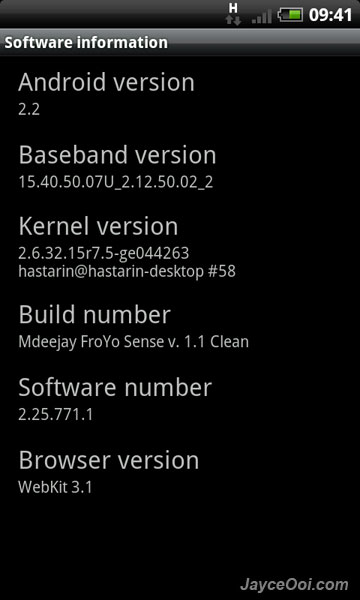 Mdeejay FroYo Sense v1.1 Clean is using hastarin R7.5 kernel and built on official RUU HTC Desire (Brovo) v2.25.771.1. Tried a little while and found that it does have some touch screen and tilt freeze issue from time to time. Might be caused by overheating CPU due to overclocking to 1.1 GHz. Hmm… The search is on going again. Do you have a perfect Android that can recommend me?
Installation guide ~ How to install Android 2.2 Froyo on HTC HD2?
Download Mdeejay FroYo Sense v1.1 Clean ROM here.