Yeah, Windows Mobile 6.5 is still alive and kicking even Windows Phone 7 is out there. Microsoft updated Facebook application for Windows Mobile 6.5 to version 1.4 (1.1.0.26). For those who are still using Windows Mobile, it's time for you to install it.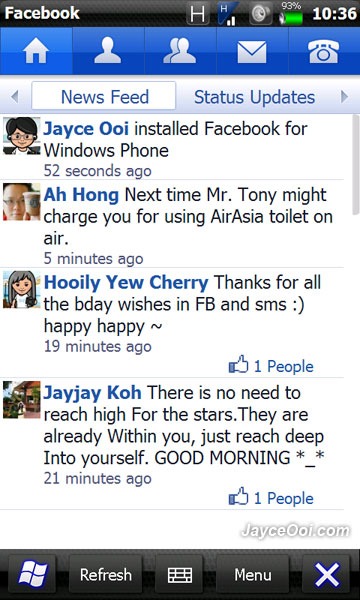 Microsoft Facebook v1.4 Features
Send messages to any of the people in your Friends list.
Take pictures and videos on your phone, then upload them right to Facebook
Call people directly from your Friends list
Manage your profile and post anytime, anywhere
Download Microsoft Facebook Client v1.4 (1.1.0.26) here.