Notepad++ is the notepad application for Windows PC that I am using right now. Here is another version Notepad for Windows Mobile that developed by Mohammad Yousefi. I love it because it supports ANSI, Unicode, Unicode big ending, and UTF-8 file formats.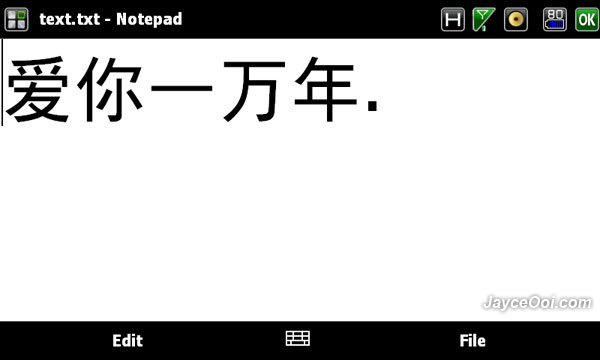 Yeah… Typing Chinese characters and save in UTF-8 file format is not an issue anymore.
Download Notepad for Windows Mobile Phone v1.0 here.