Bring your PC desktop to anywhere that you want. This is why notebook, netbook, ultrabook were made for, right? But you can do so on your Android tablet now with OnLive Desktop. OnLive Inc brings to your Android tablet a high-performance PC experience, regardless of the content, even when interacting with fast-action media. OnLive Desktop is a service that provides a seamless, no-compromise and instant-response cloud-based PC desktop. So you can enjoy PC desktop experience even on your tablet now. Else you need to wait for Windows 8…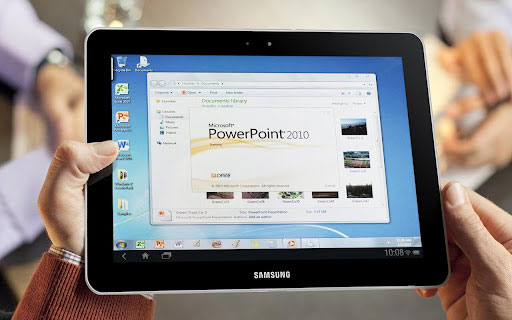 OnLive Desktop Features
Instantly view, edit and create documents using actual Microsoft Office Word, Excel and PowerPoint.
Easily transfer files between OnLive Desktop and other devices.
Experience high-performance, instant-response PC applications.
Interact with lag-free animation and video.
Works with most Bluetooth keyboards and mice.
As usual, OnLive Desktop service is free but not available in Malaysia. So I am not able to enjoy this free service on my Kindle Fire. But you might…
Download OnLive Desktop apk here.