Yeah… PPS TV is available on Android phone finally. PPS 影音 is one of my favorite online streaming video players which use P2P technology on PC, iPhone and iPad. And I can watch anime on my Samsung Galaxy S2 with PPS TV for android. However, Hong Kong TV series is not playable with Malaysia IP address. PPS TV for iPhone and iPad are facing the same issue too now.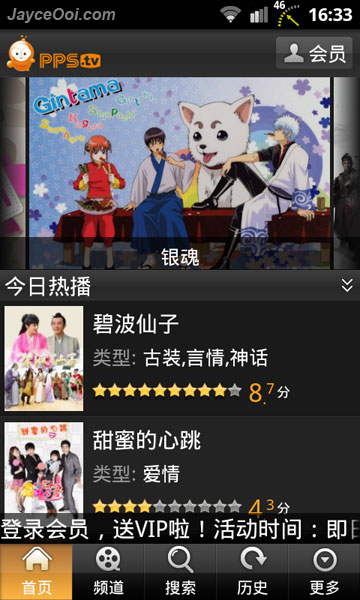 Hmm… The connection speed is not so well on PPS TV Android version compares to PC and iPhone / iPad. It took quite sometimes during loading and buffering. And just hang there once in a while. And lag a bit during video playing when it need to buffer again. Hmm… Maybe it is my Internet provider Streamyx issue. Or lack of people sharing the video that I watch. Anyway, do download PPS TV for Android and try it for yourself. As usual, no English version available…
Download PSS TV for Android v1.0.2 apk here.