Yeah… Today must be my lucky day. I wanted to use Samsung AllShare (DLNA) on my PC since the day one I bought Samsung Galaxy S II. However, I failed to connect Samsung Galaxy S2 to PC that running Windows 7 Ultimate. AllShare PC Software just doesn't want to detect Galaxy S2. And vice versa. But with the latest AllShare PC Software, both of them are able to 'talk' now.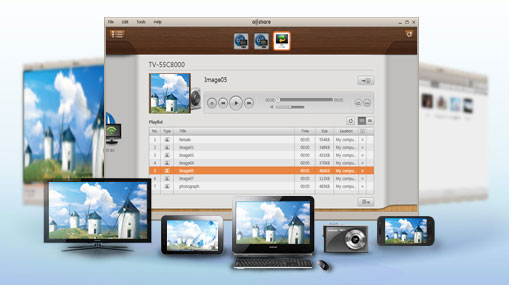 What is the AllShare service? AllShare is Samsung's content sharing service that allows you to search for and play video, photo, and music files freely across many devices that support AllShare services, such as PC, TV, mobile phone, and digital camera. You can do this either wirelessly through Wi-Fi or with a USB cable. A minor negative ~ MKV video is not playable through AllShare.
Download Samsung AllShare PC Software here.