Yeah… My 2++ years old niece love to play piano when she comes to my house once in a while. Now I can bring the piano to her with the help of SimplePiano for Windows Mobile. As the name suggests, it is a simple piano application. And fun to play but make sure that you don't drop your phone while play with little children.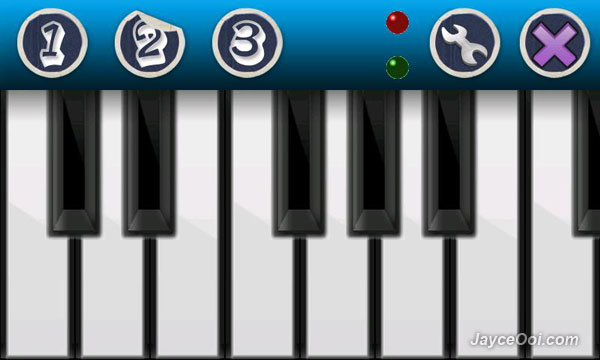 SimplePiano Features
WVGA & VGA versions.
It has three octaves.
Record and Playback.
Dualtouch via the PinchToZoom events
It supports multitouch in the future release. You have to stay with dualtouch for the moment. To enable it, in the settings dialog, under "device" press the "register" button and soft-reset. Do the other way to disable it. Personally, I prefer the default setting ~ single touch. By the way, do install the better looking mewSkin. Just copy it to\Program Files\SimplePiano\Skins\ and select it in the setting. Enjoy your piano…
Download SimplePiano v4.2 + mewShin here.