Yeah… I have a phone with front camera finally. But the Skype in Android Market does not have video call support on Samsung Galaxy S II. It supports Google Nexus S, HTC Desire S, Sony Ericsson Xperia neo and Sony Ericsson Xperia pro only. Thanks to XDA Developer, theos0o and VillainROM Developer, pulser for creating a hacked and modded version of Skype that enable video calling on most Android phones like SGS, SGS2, Galaxy Tabs / Epic 4G / MyTouch 4G, HTC EVO / Sensation / Flyer / Desire / Desire HD / HD2 and Xperia Play / Ray.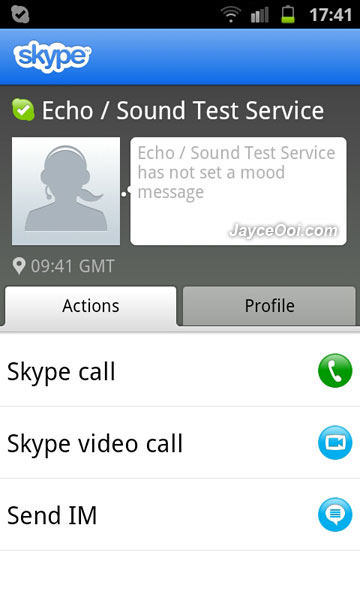 Pulser's build is like official Skype but enable video call function for non official supported phones. theos0o's build has lot of tweak and hack. Try it to find out more…
Note – Skype video calling function requires Android 2.3 Gingerbread and supports landscape mode only.
Download Skype with video call for Android here.