Happy Chinese New Year!!! This greeting is from MIUI and me. MIUI released CNY version which included Chinese New Year Theme in their latest version 2011-01-26. It is based on Android 2.2.1 Froyo and using Tytung R2 Kernel. It is a great Chinese New Year gift for you and me.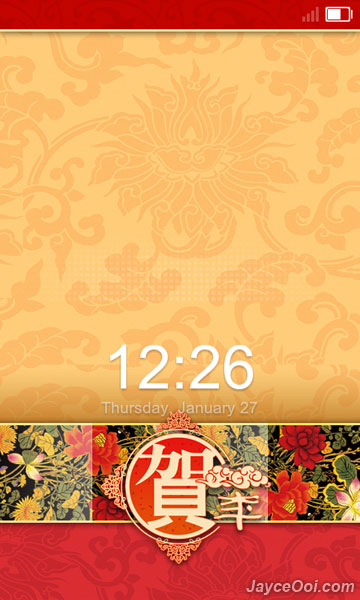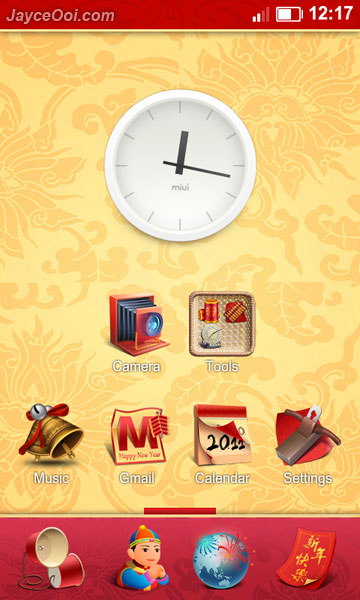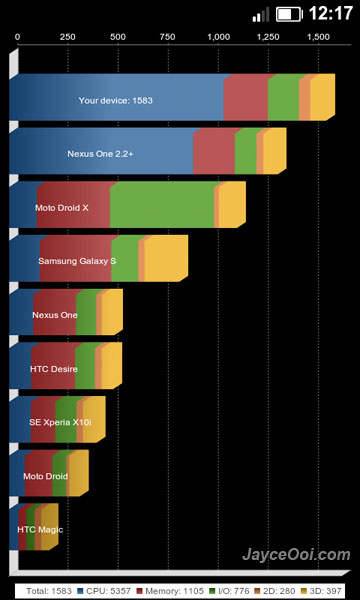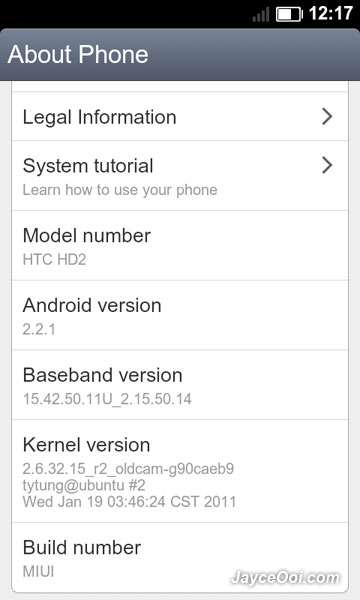 Yeah… MIUI is another great MOD besides CyanogenMod and Ultimate Droid. By default, it supports A2SD+. Just make sure that you have EXT3 partition on your SD card. It will install applications in SD-EXT automatically. No need to create .data folder with config.txt. By the way, this version can play 720P MP4 video smoothly now. Yoo…
To install, please change the flash.cfg layout in ClockworkMod Recovery as below
[quote_box_center]misc ya 1M
recovery ya|ro 5M
boot ya|boot|ro 8M
system ya 120M
cache ya 30M
userdata ya|asize|hr allsize[/quote_box_center]
Install MIUI-27Jan.zip first then apply speedup_sqllite.zip patch. Enjoy…
SD card partition guide ~ How to create ext3 partition on SD card with ClockworkMod Recovery?
Installation guide ~ How to Install NAND Android on HTC HD2 with ClockworkMod Recovery? (Video)
Download Stock MIUI 01-26 [Kernel: Tytung R2] NAND A2SD+ Zip ROM here.