Yeah… The latest TTPlayer version 11.1.6.0 is out. Hehe… It was released long time ago. I just noticed it when it prompted me to install.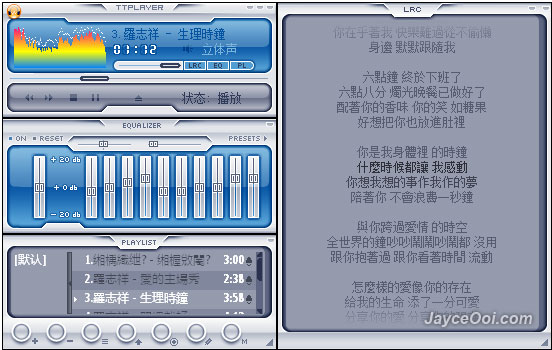 Finally, changed to a new skin. Not the skin above but a blue one. Enjoy the greatest media player from qianqian.com.
Download TTPlayer 千千静听 version 11.1.6.0 here.