ClockworkMod Recovery is a must install tool for Android devices. I have it on Android HTC HD2 and Samsung Galaxy S II. However, ClockworkMod Recovery (CWM) does not support touchscreen interface for the moment. So can't be used on Amazon Kindle Fire with just 1 physical button ~ power button. The lack of volume rocker makes CWM impossible to use on Kindle Fire. Thanks to TeamWin. They developed Team Win Recovery Project 2.0 (or TWRP 2.0 for short) for several Android devices like HTC EVO 3D, HTC Sensation, Google Nexus S, NOOK Color, Amazon Kindle Fire. TWRP 2.0 is a custom recovery with touchscreen interface support. So it is a perfect custom recovery for Kindle Fire.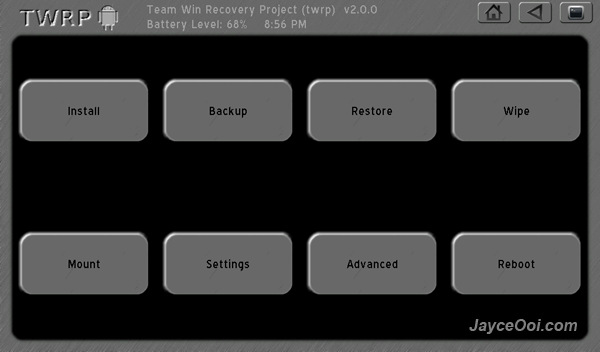 TWRP 2.0 Features
Ability to save custom recovery settings
Touchscreen driven with real buttons and drag-to-scroll
XML-based GUI that allows full customization of the layout – true theming!
Settings are saved to the sdcard and persist through reboots
Ability to choose which partitions to back up and which to restore
Ability to choose to compress backups – now with pigz (multi-core processor support for faster compression times)
Download TWRP 2.0 for Kindle Fire here.