Wish to use AOSP ROM on your Samsung Galaxy S4 GT-I9500 while keeping Samsung TouchWiz firmware? You can do so now with RomSwitcher application. Basically, you need to have stock TouchWiz firmware. Then install AOSP ROM like CyanogenMod with special method and kernel which will install on cache partition. Finally, use RomSwitcher to dual boot. That's it.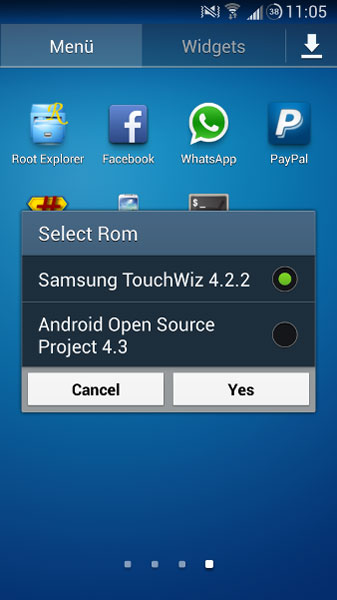 Personally, I did not try it yet. Busy lately with my little prince. So don't have time to try out custom ROM for Galaxy S4 yet. Will do so after back from China. And going to bring its bigger brother – Galaxy Note 3 home too. Stay tuned and enjoy this mod first. Be sure to study well at XDA Forum.
Download Galaxy S4 GT-I9500 RomSwitcher here.