Finding the right and best kernel for your Google Nexus 4 is very important. Because kernel is the foundation in which everything else builds upon in any software system. Just like engine of your car. The better engine, the faster and fuel efficient your car will be. faux123 Kernel for Nexus 4 is another kernel that you can try. It is based on Google source code. So will work on any AOSP Jelly Bean ROM. What are the features? You get manual control for CPU, voltage, intellidemand gov, interactive gov, GPU, I/O scheduler, vibration and screen color. And other more goodies await you to find out…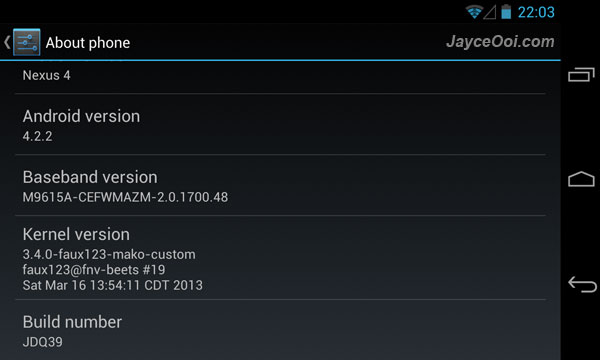 Installation guide ~ How to install custom kernel on Nexus 4?
Download faux123 Kernel for Nexus 4 here.