Yeah… Enjoy all the goodies from latest Google Edition smartphones – HTC One and Samsung Galaxy S4. You can get Google Edition boot animation and camera application from their system dump. And enjoy the latest features. Take new camera app as example, you can now set the timer, temperature, scene mode (is this new?) and new touch navigation flow.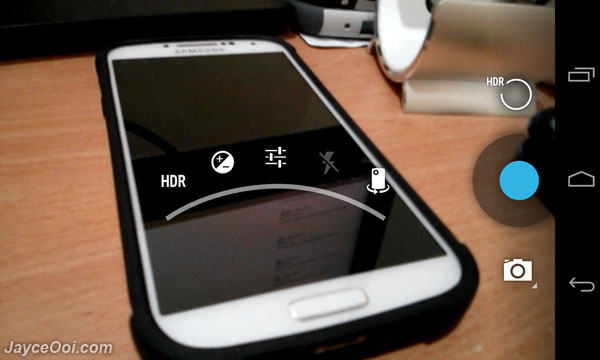 I tested on my Nexus 4. It might work on other Android devices too. Just try it to find out. Install camera apk like normal way…
Download Google Edition Camera here.