Harsh Kernel for Google Nexus 4 is another custom kernel out there that you can try. It is developed by Harsh himself for his daily use. Made from Google sources and added some extra tweaks here and there to enhance Nexus 4 performance. Harsh Kernel supports CPU with slow, nominal, fast and faster binning. And undervolt accordingly to have best stability so that you don't need to so yourself manually. Updated OnDemand and Interactive governor. Raw ioscheduler, gamma control faux, enabled init.d and HSIC wakelock fixed…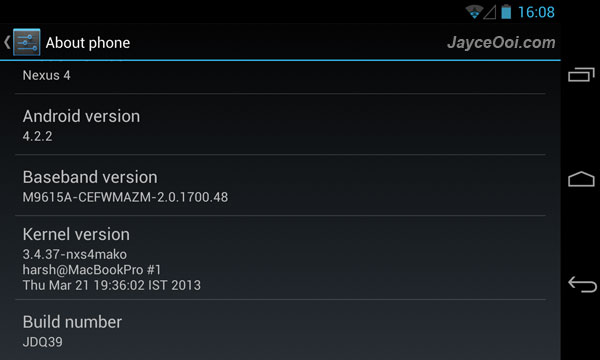 Installation guide ~ How to install custom kernel on Nexus 4?
Download Harsh Kernel for Nexus 4 here.