Introduction
Looking for a coiled audio cable to use on your car AUX in port? Check out HAVIT 3.5mm Coiled Audio Cable that I have. It is compact 0.6m coiled cable that able to stretch to 2m. Loaded with 24k golden-plating plugs and high quality steel spring relief. How does it perform? Let's find out together…
Specifications
Material:TPE + metal
Length: 60cm stretches to 2m
OD: 3.5mm
Package Content & Design
There are 3.5mm audio cable and Havit feedback card in the package. That's it. The cable build quality is great. Both plugs are gold plated and aluminum wire to ensure stable signal transmission and clean music. By the way, one of the plugs is 90-degree angle. And that one is loaded with steel spring relief.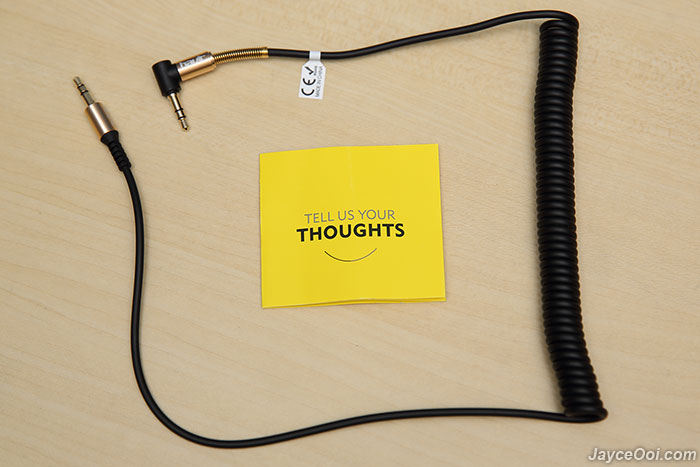 Performance Result
HAVIT 3.5mm Coiled Audio Cable performs as great as my other audio cables. Clear and clean audio quality is what I get. And it work perfectly on my car AUX in port with my Lotoo PAW 5000 DAP. The cable is long enough for both front seat users. For your information, it is really stretchable until 2 meter long. But that depends on your devices' audio jack tightness. Some of my devices can't stretch that long without getting the plug fell off. That's not cable issue but my speaker loosen audio jack. Overall, I am impressed with this cable.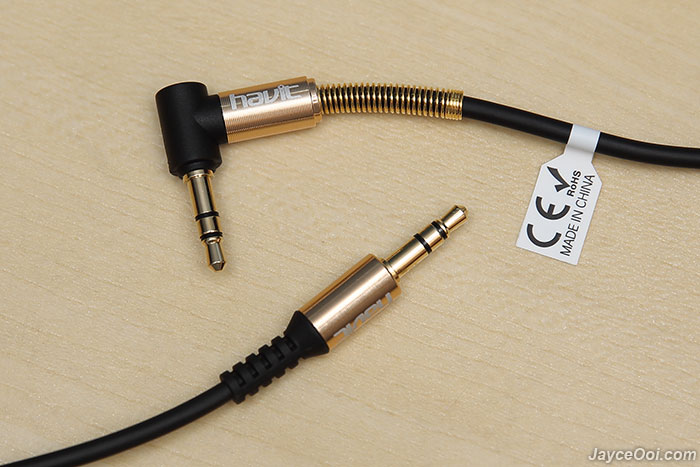 Advantages
Clean and clear audio
Excellent build quality
Stylish design
Work as advertised
Limitations
Conclusion
HAVIT 3.5mm Coiled Audio Cable is a solid one that provides clean and clear audio. Flexible with coiled design. Interested? More information can be found at HAVIT Website. And you can buy yours at Amazon.