Introduction
Yeah, I found an interesting mechanical keyboard for my laptop. HAVIT HV-KB390L Low Profile Mechanical Keyboard is the one. It is the thinnest 87-key mechanical keyboard with the revolutionary Kailh PG1350 low profile blue switches. With only 3mm of total travel and about 45g of operating force, you can press keys faster, therefore unleash in-game abilities quicker. Comes with detachable micro USB cable to ease carrying around. And loaded with Ice-Blue LED backlit with multiple lighting effects. Sound great? Read this review to know more…
Special Thanks
This review is possible thanks to below companies. Be sure to check them out…
Features
Latest Low Profile Technology
Kailh PG1350 Low Profile Blue Switch
Detachable Micro USB Cable
Ice-Blue LED Backlit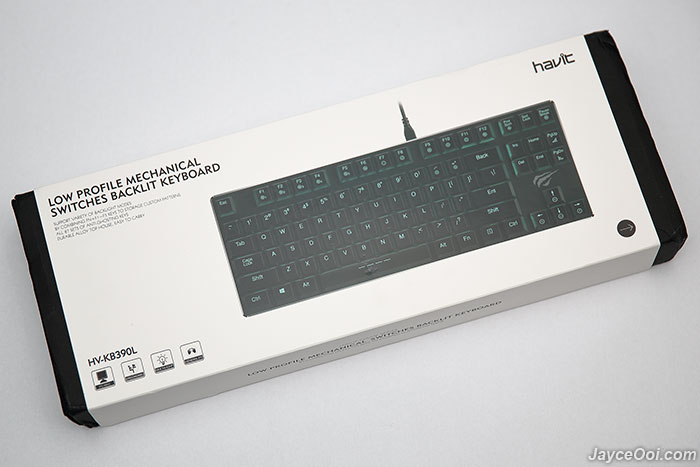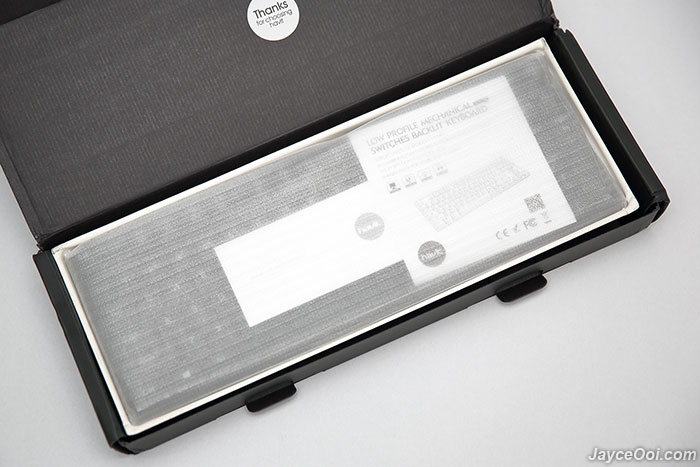 Package Content & Design
I like HAVIT simple and nice packaging. Yes, HAVIT HV-KB390L is well protected. And there are micro USB cable, user guide and feedback card there too. Be sure to take your time to go through the guide as there are lot of customizations can be done and lighting effects to play with.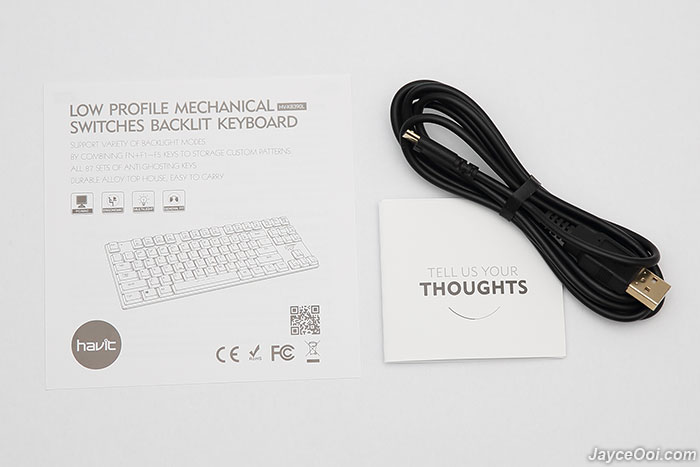 HAVIT HV-KB390L build quality is top notch thanks to durable alloy top plate and solid plastic housing. It has the minimalistic compact design that ideal for gaming on the go. Ultra-portable and lightweight no doubt. For your information, all the keycaps are very well made. And coated with layer that give smooth and soft touch experience.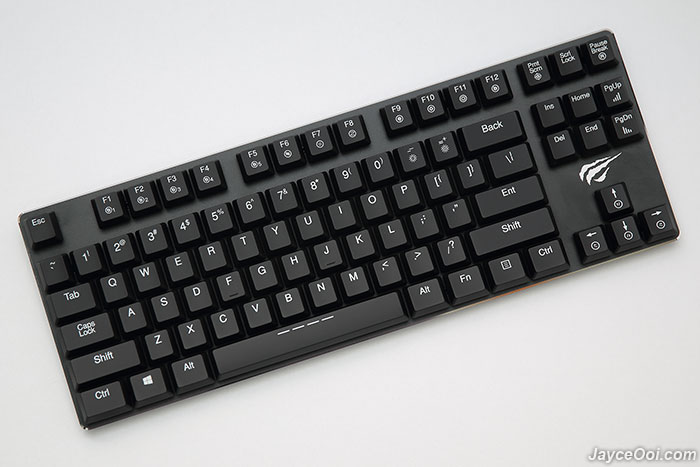 At bottom, you can find 4 anti-skid pads including 2 rubber anti-skid pads on keyboard legs. It has best ergonomic with legs extended and better stability as well.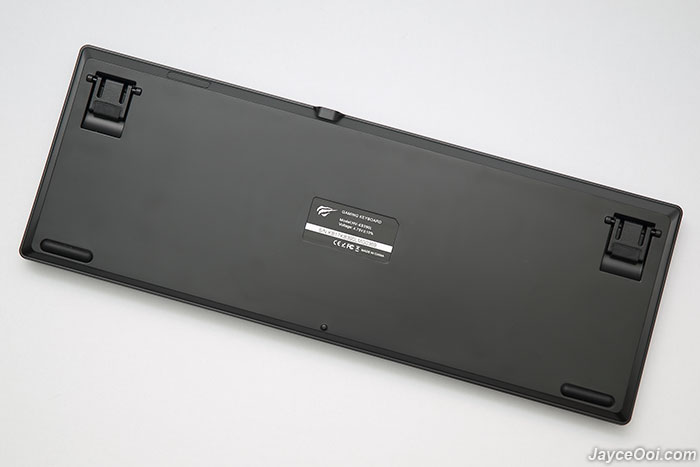 No worry about getting disconnected while on intensive gaming. Yes, there is a 'lock' on the micro USB cable that prevent cable from detach easily. You need to apply quite some force to pull out the cable.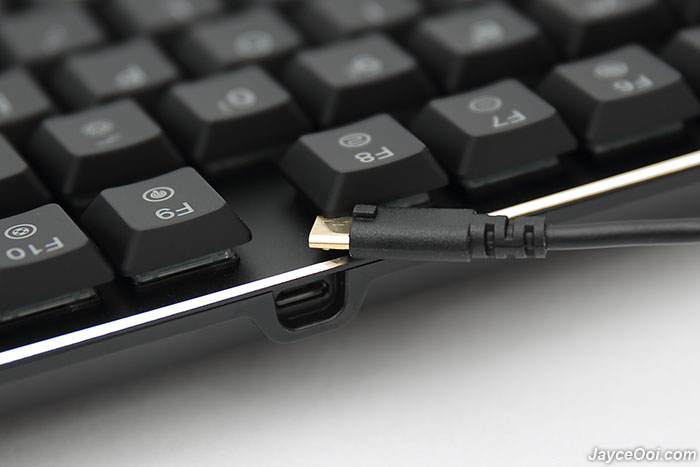 Low profile keycaps and Kailh PG1350 low profile blue switches for fastest key travel.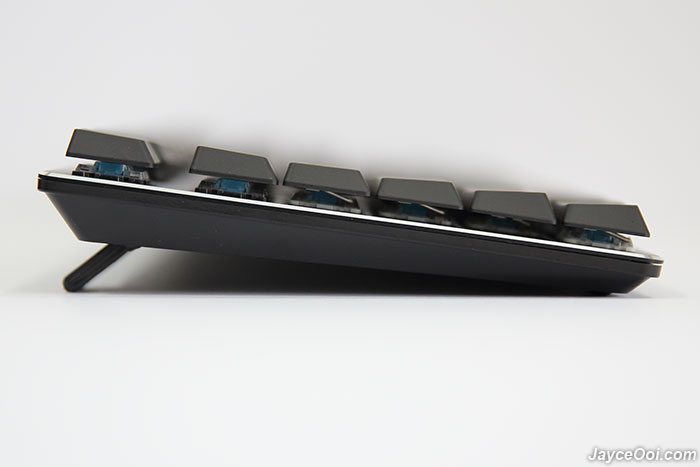 Specifications
Size: 354*127.5*22.5mm
Operating force: 45±10gf
Key number: 87 keys
Travel(Total): 3.0mm
Interface Type: USB
Anti-ghosting: N-Key Rollover
Net weight: 520g
Voltage: 4.75V±10%
Current: ≤ 50mA (No backlight),≤ 250 mA (brightest backlight)
Cable length: 1500mm (Black USB cable)
Service Life: >50 Million Key Operation
Fully Compatible with: Win10/8/7/Vista/Mac/Linux/IBM PC
Performance Result
HAVIT HV-KB390L Low Profile Mechanical Keyboard is my current on the go keyboard that work great with laptop. You get better typing experience and viewing angle with external keyboard compare to laptop built-in keyboard. Of course, this does not limited to laptop usage only. It can be use on desktop as well. For example, I am typing this review article with HAVIT HV-KB390L now. The user experience is excellent. However, I do miss multimedia shortcuts like volume control, play/pause during daily usage. Not a deal breaker though.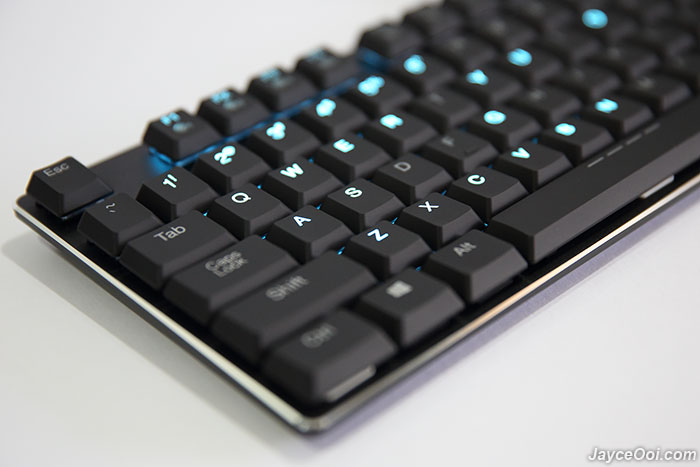 There are lot of LED lighting effects for you to enjoy. 5 custom patterns from F1 to F5. You can set the highlight keys that you want based on the games. Yes, just like above photo – only certain keys are highlighted. Lot of preset backlit effects from F6 to F11 – wave, ripple, serpentine light, circular light, flowing light, press & lighten, raindrop, press & extinguish, breathing and constant modes. Animation speed can be adjusted too. Same apply to brightness. Wow… Do you believe that it has 50 brightness levels to select? Yes, it does.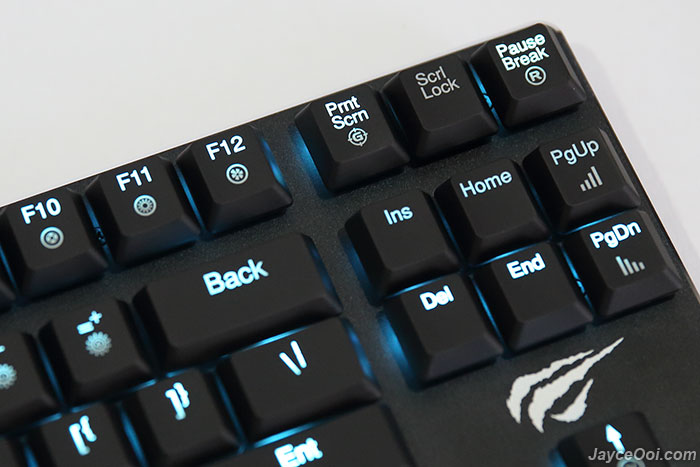 100% Anti-Ghosting N-key rollover is supported no doubt. Yup, HAVIT HV-KB390L pass the anti-ghosting test with flying colours. You can press every key on the keyboard and they will all be registered correctly. Perfect for fast paced gaming. And one thing that I like – the caps lock, gaming mode and scroll lock keys' backlight will lit only when active. No need extra LED light indicators for that.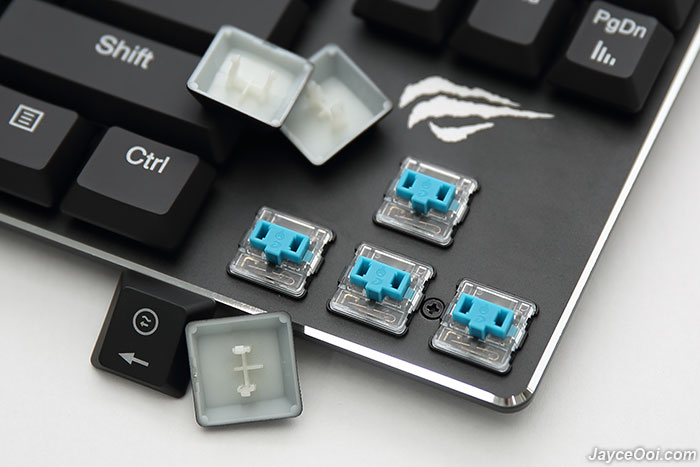 Let's talk about Kailh PG1350 low profile blue switches and compare it with other normal blue ones like Cherry MX, Kailh and Outemu. Well, it has the lowest actuation force among all. Same apply to tactile feedback and loudness. It has much lighter tactile bump feel but you still have feel it (heavier and louder than Kailh brown ones). Overall, it performs just like small brother of standard blue switches with shorter key stroke travel distance and lighter operating force.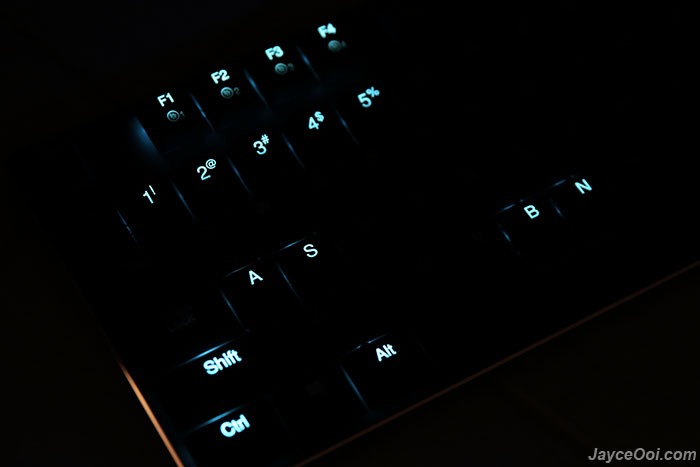 This is the custom pattern that I mentioned previously. Great to ease you finding the right keys during gaming. And LED lights perform very well at both bright and dark environment thanks to 50 brightness levels…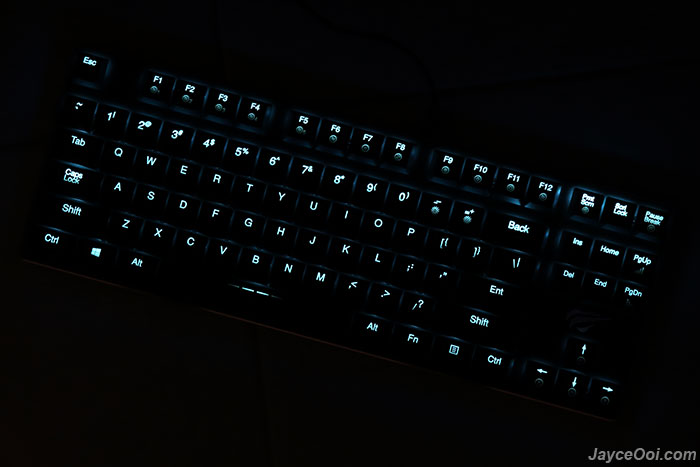 Advantages
Anti-ghosting with n-key rollover
Kailh PG1350 low profile blue switches
Illuminated character keys
Excellent build quality
Detachable cable
Cool backlight effects
Limitations
No software driver (macro) support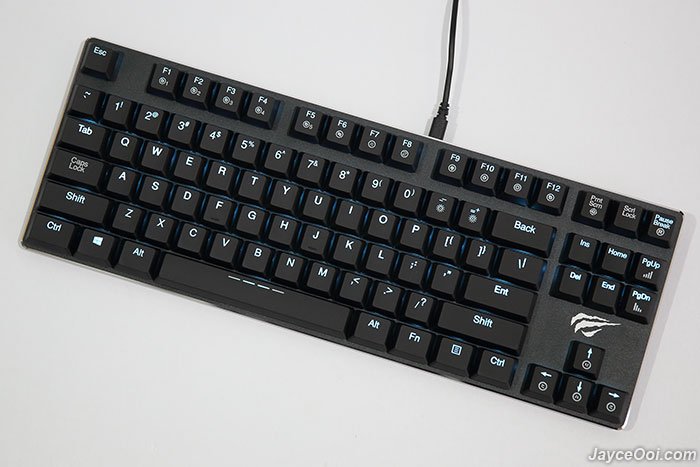 Conclusion
HAVIT HV-KB390L is an excellent low profile mechanical keyboard on the go for sure. 100% Anti-ghosting with n-key rollover. Work great on both desktop and laptop. Looking for a mechanical keyboard now? Be sure to check this one out. You will like it as I do. More information can be found at HAVIT Website. And you can buy it at Amazon.