Root Explorer is the best Android file manager to edit root files. I love to use it. However, it is not free and you have to pay to use it. So how to edit root file on Android the free way? Hehe… I found a free solution after searching for quite sometimes. Basically, File Expert + Jota Text Editor will give you the ability to edit root files. File Expert has root access to system folders and files like Root Explorer. But it does not have built-in text editor to modify files. So Jota Text Editor comes to help.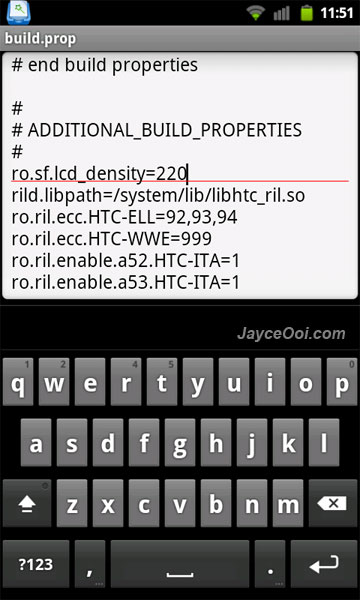 First of all, you need a rooted Android phone in order to access to these system files. Then, enable root function at File Expert (More – Settings – File Explorer Settings – tick on Root Explorer). Then mount as read write mode (More – Mount – Mount As Read Write). Enable write permission to all of the file that you want to edit (Hold on the file – File Operations – Permission – tick all on write).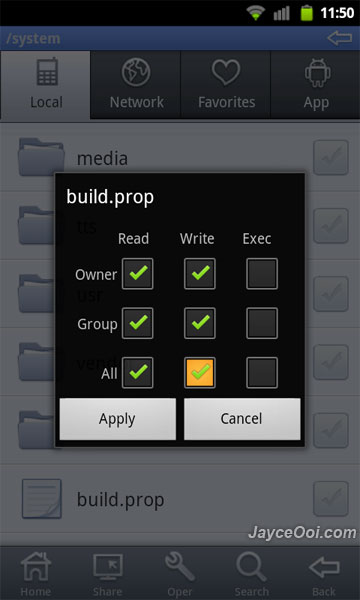 That's it. You can open the file as text and edit it with Jota Text Editor now. Remember to change the permission back to previous settings after done changing. No a simple way but it is the FREE solution…
Download File Expert here.
Download Jota Text Editor here.