Samsung Galaxy series firmware has 2-way in call recording feature hidden. You can enable it but root access is needed in order to unlock it. So I can't do so on my unrooted Samsung Galaxy S4. So how to enable 2-way in call recording on Galaxy S4 in this case. Well, there are lots of applications on Google Play Store that provide this in call recording ability. InCall Recorder is working well on my Galaxy S3. Guess what? It is working perfectly on Galaxy S4 as well.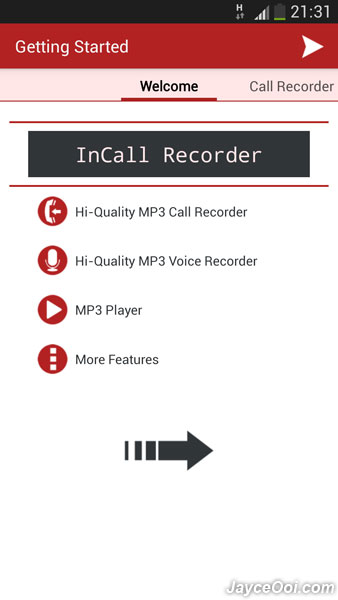 InCall Recorder is available free to download. However, you need to purchase if wish to use the pro features like auto record all calls, backup to Dropbox, remove advertisement and other more. Feel free to try it on your Galaxy S4. You might like it too.
Download InCall Recorder for Android here.