How to enable Adobe Flash Player on Google Nexus 7? Adobe Flash Player 11 is no longer supported on Android 4.0 Ice Cream Sandwich and above. Of course, Nexus 7 with latest Android 4.1 Jelly Bean is not supported as well. Personally, I don't use Adobe Flash Player much on mobile devices like Android or iOS since HTML5 came out. Even Google Chrome does not support Adobe Flash Player natively. You should get used to not using Adobe Flash Player. And make noise to the website that you visit most to stop using Adobe Flash as well. Change all to HTML5…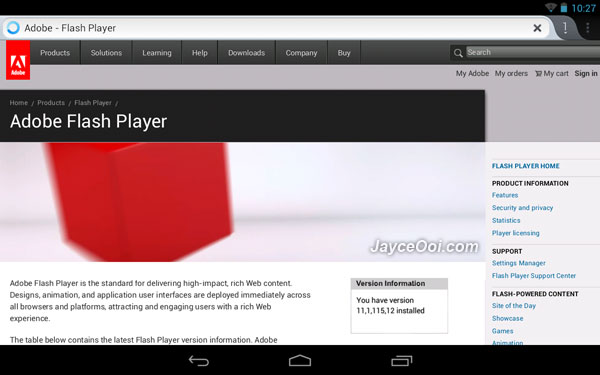 How to enable Adobe Flash Player on Nexus 7?
Well, you still can install Adobe Flash Player 11 on Nexus 7. But do take note that it is not supported officially. So it is buggy. And I face force closed issues a lot while tested on Firefox Aurora for Android. But no harm to give it a try if you want.
Download Adobe Flash Player 11 for Nexus 7 here.