If you have Samsung Kies installed, whenever you plug in USB cable between Samsung Galaxy S II and PC, Samsung Galaxy S2 will be detected as GT-I9100 in Computer. And Samsung Kies will be loaded. You can disable Samsung Kies from loaded automatically by turn off Auto-run ~ Run Samsung Kies automatically when device is connected at Samsung Kies Tools – Preferences. You can read / write your Samsung Galaxy S2 files in this MTP Application mode. However, certain operation like unzip file to SGS2 directly is not possible in this mode.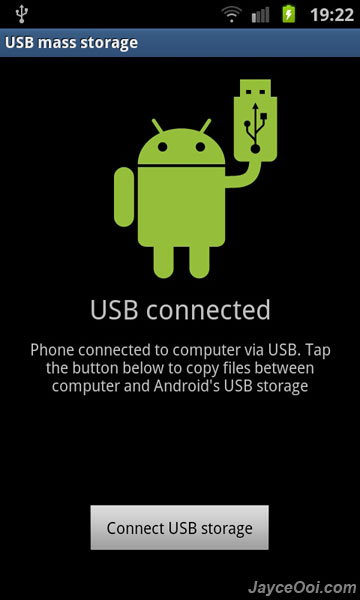 How to enable USB mass storage on Samsung Galaxy S II?
Bring up Settings.
Go to Applications.
Then select Development ~ Set options for application development.
Tick USB debugging ~ Debug mode when USB is connected.
Click Yes when prompted.
Plug in USB cable from SGS2 to PC.
Pull down notification bar.
Select USB Connected ~ Select to copy files to/from your computer.
Click on Connect USB storage.
That's all.
Your SGS2 internal storage and SD card should be detected as Removable Disk in Computer. Unzip operation is working fine in this mode. But Samsung Kies does not. Therefore, remember to turn off USB debugging mode if want to sync with Samsung Kies.